The annual Energy Tech Summit is hosting top European energy and mobility investors, entrepreneurs, and government leaders at an exclusive two days event in Vilnius, Lithuania. We are introducing the latest developments in energy and mobility convergence theme to you, while bringing an impressive network from the Baltics and Nordics for a constructive debate with European industry leaders. Forget what you know about tech conferences – we are focused on quality content, context, and in-depth discussion accompanied with vast opportunities to network in a group of peers.
Think. Act. Disrupt.
Energy Tech Summit 2020 is bringing together professionals from all over the globe for exclusive talks, hands-on learning experiences and industry insights on the worlds of Energy and Mobility. Immerse yourself in over 100 Speakers Talks, get-togethers with both the pioneers of today and the disruptors of tomorrow. Dive deep into the industry, learn from the best, and connect with people who build things - your next big thing starts here, on the main stage.
In the world's transition to electricity as a source of final energy demand, batteries and battery innovation are set to play a crucial role. Growth of EV market alone is set to substantially increase battery demand. By 2050, about 50% of electricity will be generated by renewable resources, which make energy storage devices a necessary part of the grid for balancing purposes. Grid scale storage is projected to increase 13x, with batteries making up a lion's share. EV market growth, importance of residential and grid scale storage make batteries central to the world's electrification.
Vehicle design is shifting away from the use of fossil fuels and carbon gas emissions, with electric vehicles being the central part of this change. While battery prices are decreasing, electric vehicles are becoming more affordable. More than half of all vehicles on the road in Europe will be electric by 2040 and China is dominating EV sector with 2 million in sales next year. With ridesharing and micro-mobility innovations taking the world by storm, we are set to move to a completely electric future.
Hydrogen - It's been a buzzword in energy for a while, but no fruit. What's changed? It'll help ease the transition of electrification, or it might fully replace it. Hydrogen has the potential to not only decarbonize the generation of electricity, but also decarbonize transport and heating. What makes Hydrogen especially interesting is that most of the infrastructure is already in place, as well as the fact that it can also be used for the storage of renewable energy. It's an electric alternative without any of the sacrifices that come with stepping away from classic mobility and energy. It's also the most abundant element in the universe, and if it can power stars, why hasn't it taken over the world yet?
As the energy transition gains momentum in the broader power sector and new energy areas, the digitalization of the traditional utilities and the emergence of fully digital new entrants is the next trend. However, being utility is not just selling energy to the consumers anymore. Customers are expecting a full subscription model offering them a range of products to manage, store and generate their energy. While Utilities are embracing data analytics tools to better understand their customers, trade energy and provide a better digital customer experience. Thus, we will explore, how the energy companies are evolving to capture the new opportunities and who will be the winners in this market over the next decade?
The future of the energy sector has to face the transformation challenges while maintaining the reliability and safety of the energy systems. Applications of dynamic automation solutions in the energy sector worldwide are advancing these objectives in a number of ways, be it robotic enabled information acquisition, unlocking latent data, automation of system engineering, or machine enabled optimisation of system performance. We are excited about these important innovations, which will make energy systems better and allow industry talent to focus on high level challenges, while the robots take over dangerous and tedious work.
Clean energy technologies are perceived to threaten overwhelming the current grid. The need for local resilience in the face of distributed energy resource deployment and climate chaos is growing all the time. The energy world is changing rapidly and systems designed around big, centralised power plants and one-way power flows is grinding against the rise of smarter, cleaner technologies that offer new ways to generate and manage energy at the local level.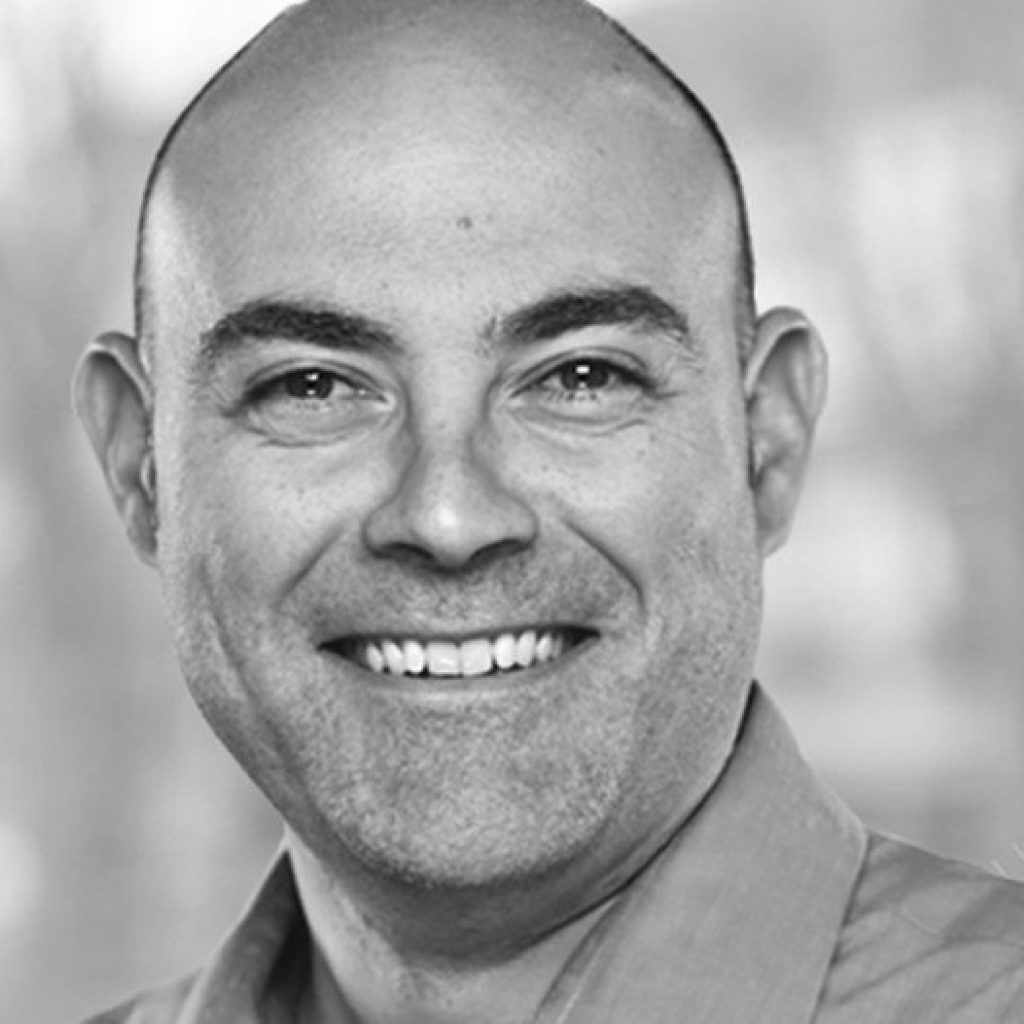 IGNACIO GIMENEZ (NACHO)
MD Europe & Middle East @ BP Ventures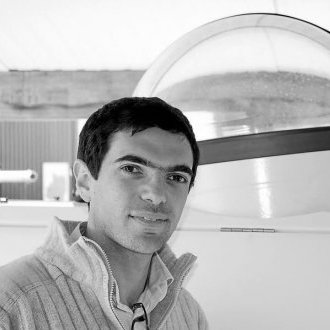 ANTOINE DELAFARGUE
Chief Technology Officer @ Total Ventures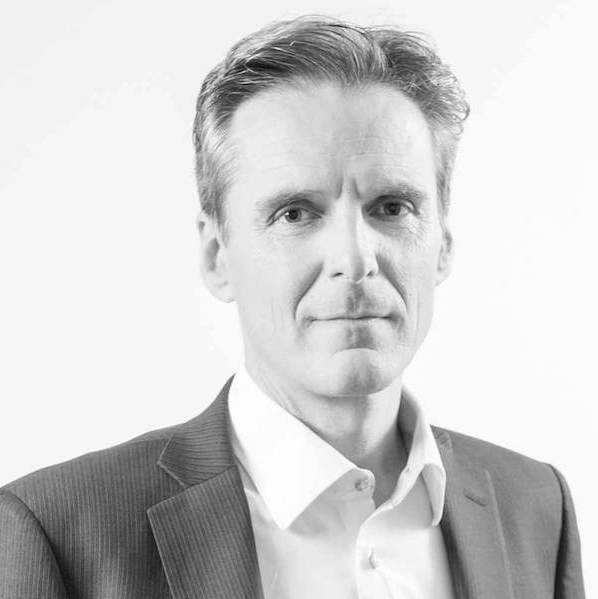 STEPHANE VILLECROZE
Managing Partner @ Demeter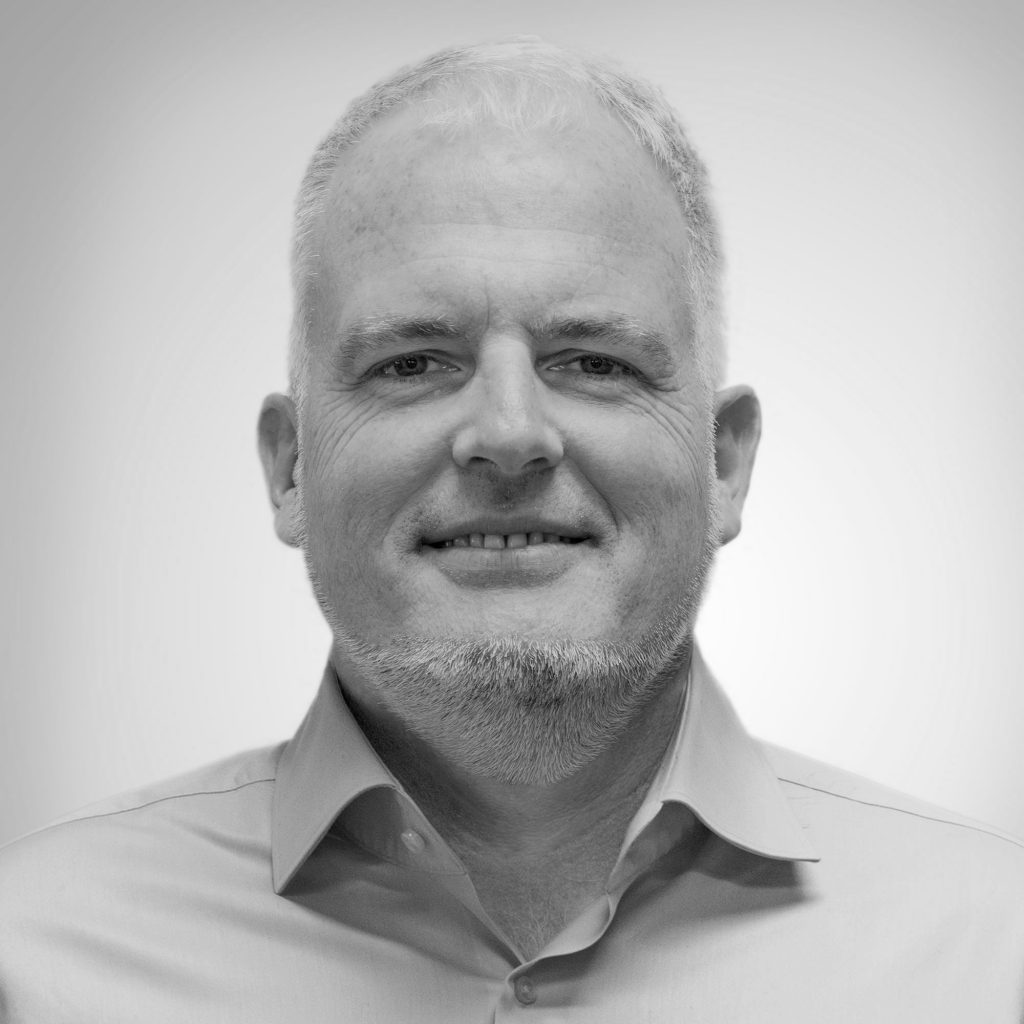 FLORIAN ANDREAS KOLB
Chief Commercial Officer & General Manager Energy @ Intertrust Technologies Corporation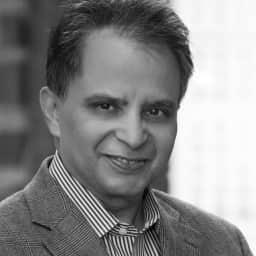 AMIT SRIVASTAVA
Senior Partner @ Cycle Capital Management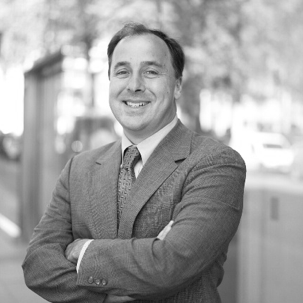 ROB GENIESER
Managing Partner @ ETF Partners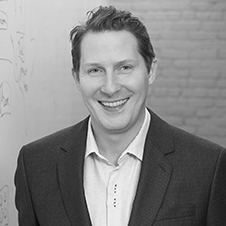 GAËTAN BONHOMME
Member @ Breakthrough Energy Ventures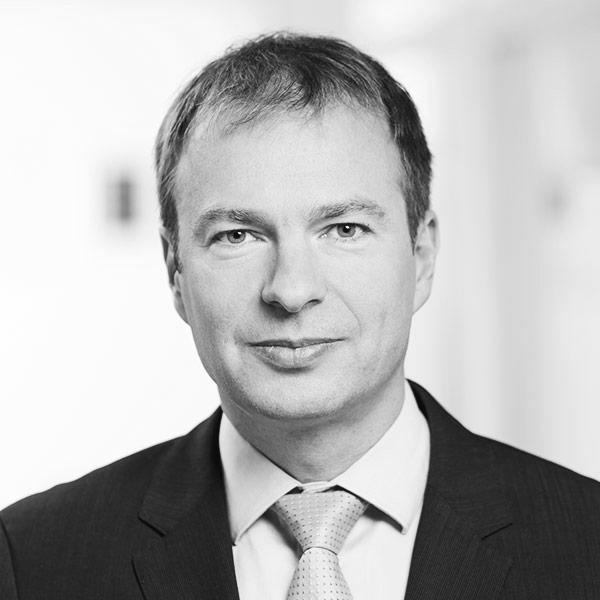 HANDO SUTTER
CEO @ Eesti Energia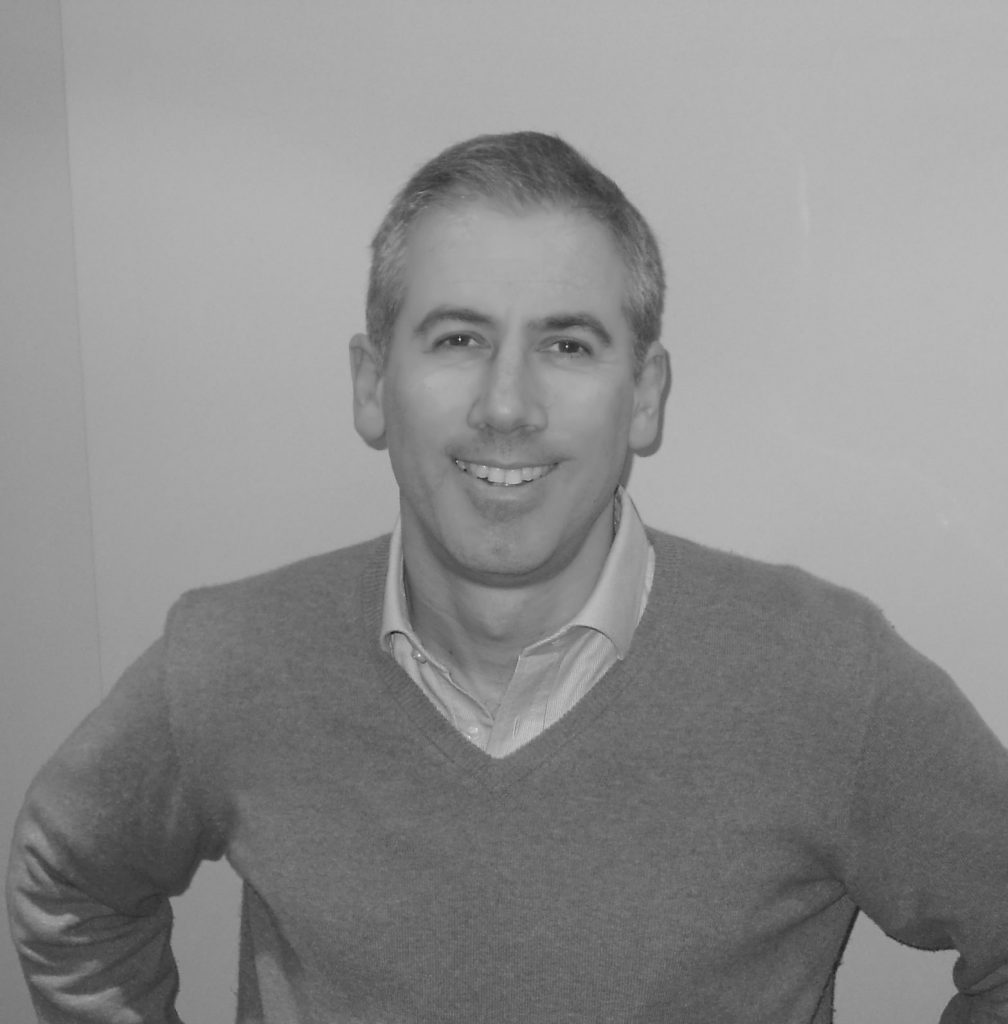 STEVE HORLEY
Global Innovation & Investments Advisor @ TEPCO Ventures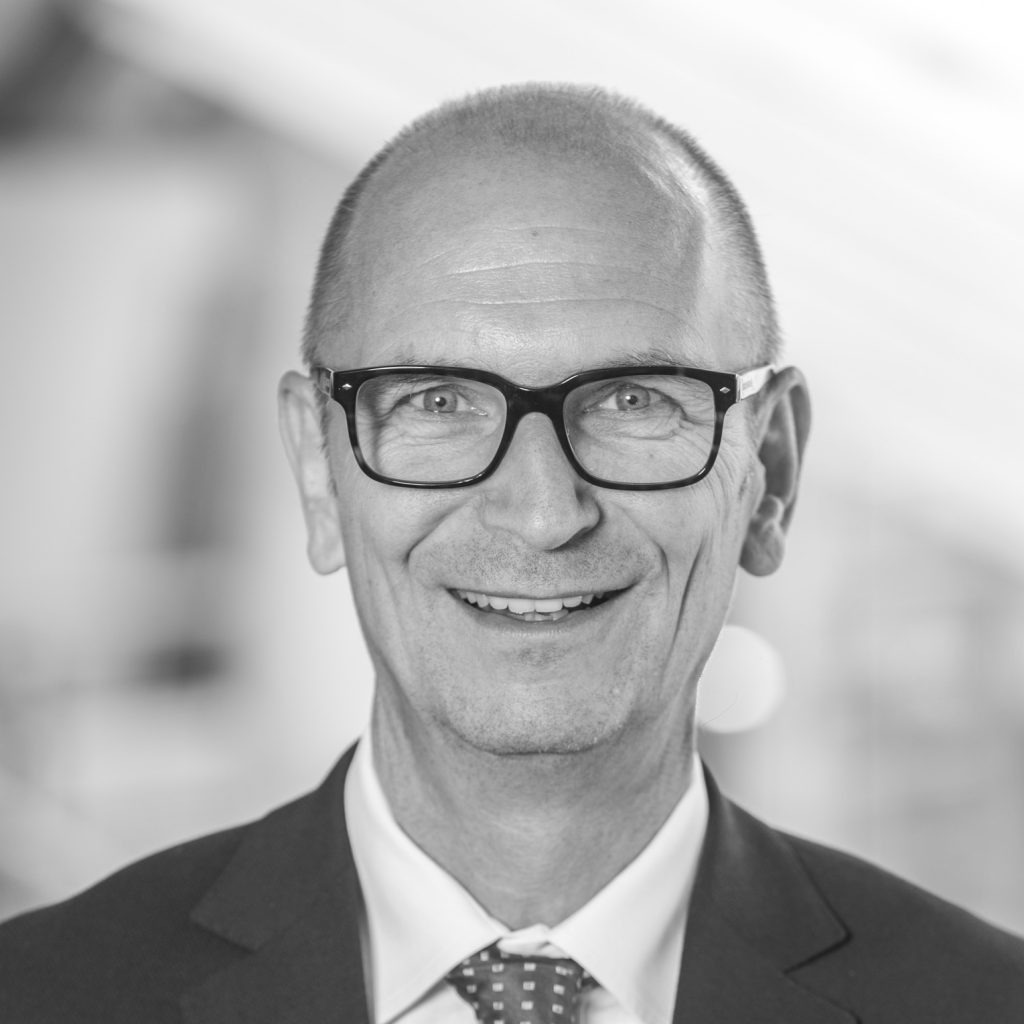 DR. GREGOR BRODT
Vice President Technology Scouting & Innovation @ BASF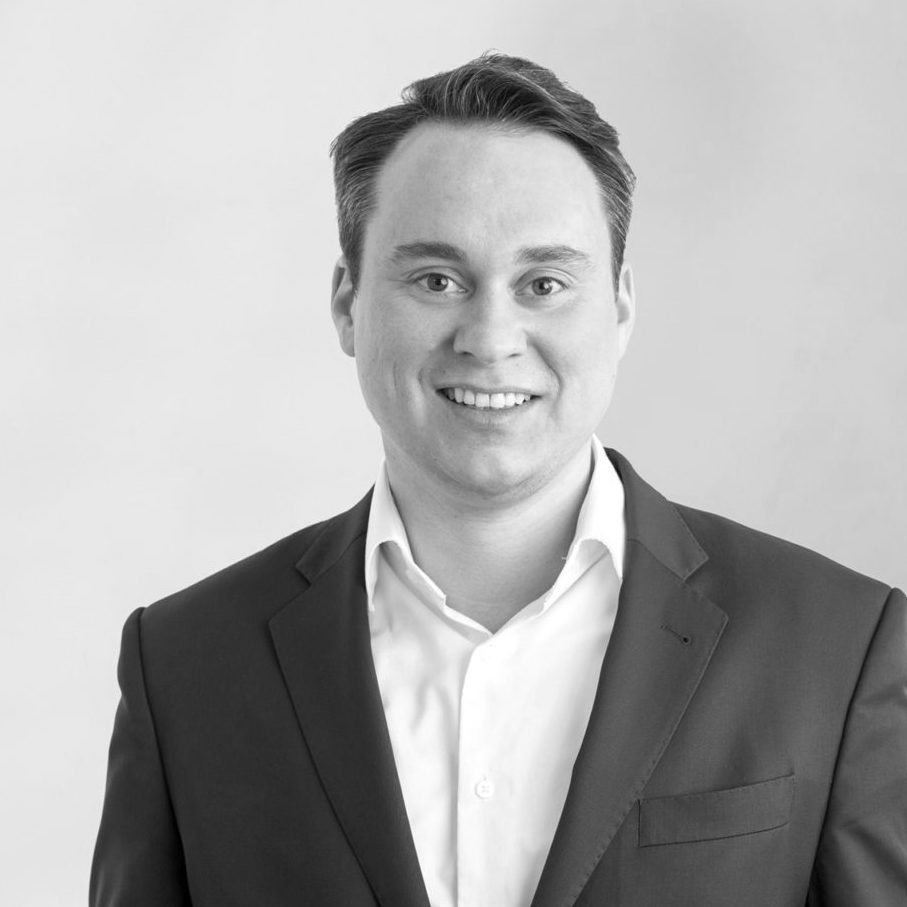 ULRICH SEITZ
Managing Director @ BayWa r.e. Energy Ventures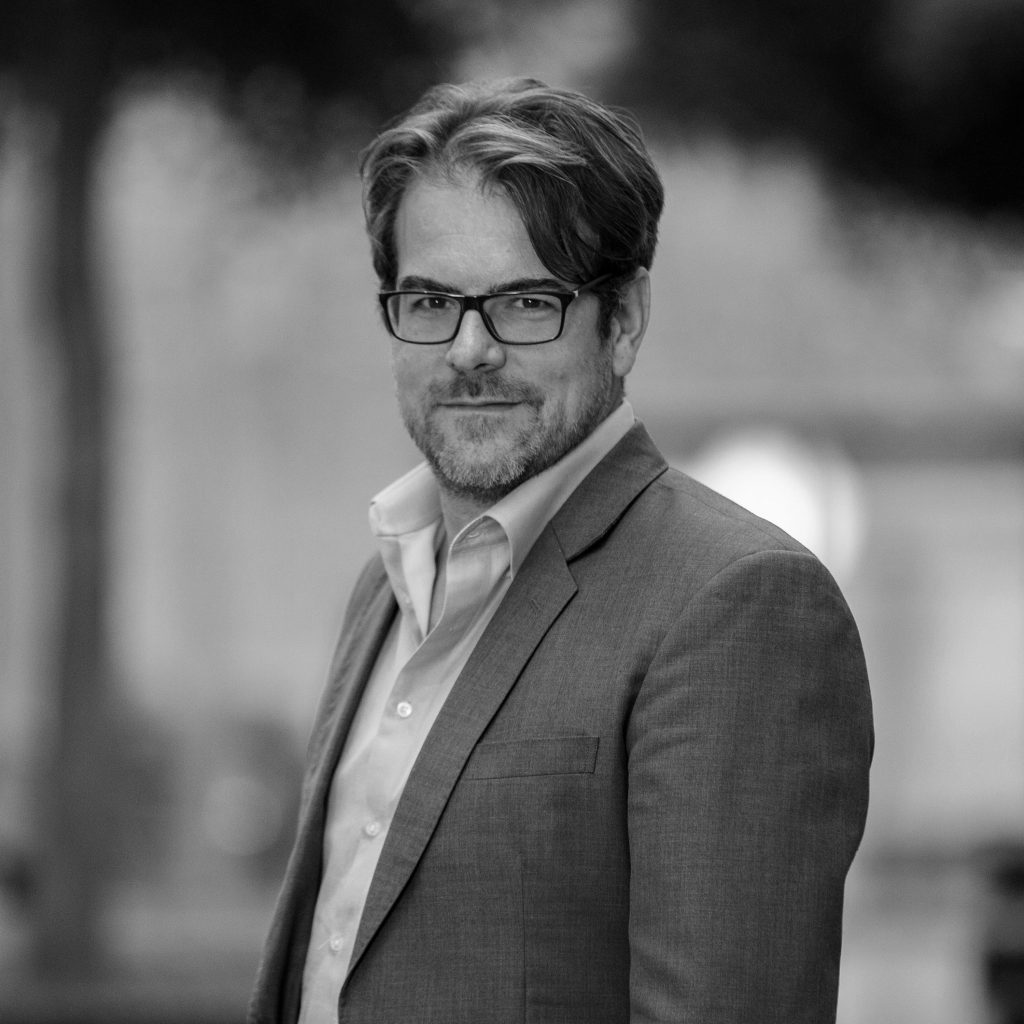 MARK RITZMANN
Vice President Innovation Management @ E.ON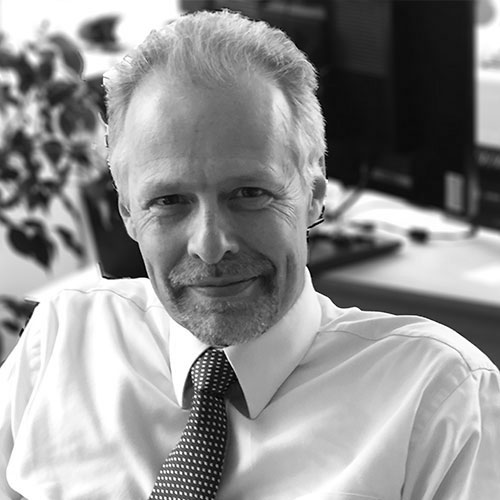 HAITZE SIEMERS
Head of New Energy Technologies, Innovation and Clean Coal Unit @ DG Energy (European Commission)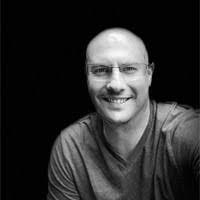 MIKE SILVESTRINI
CEO @ Energea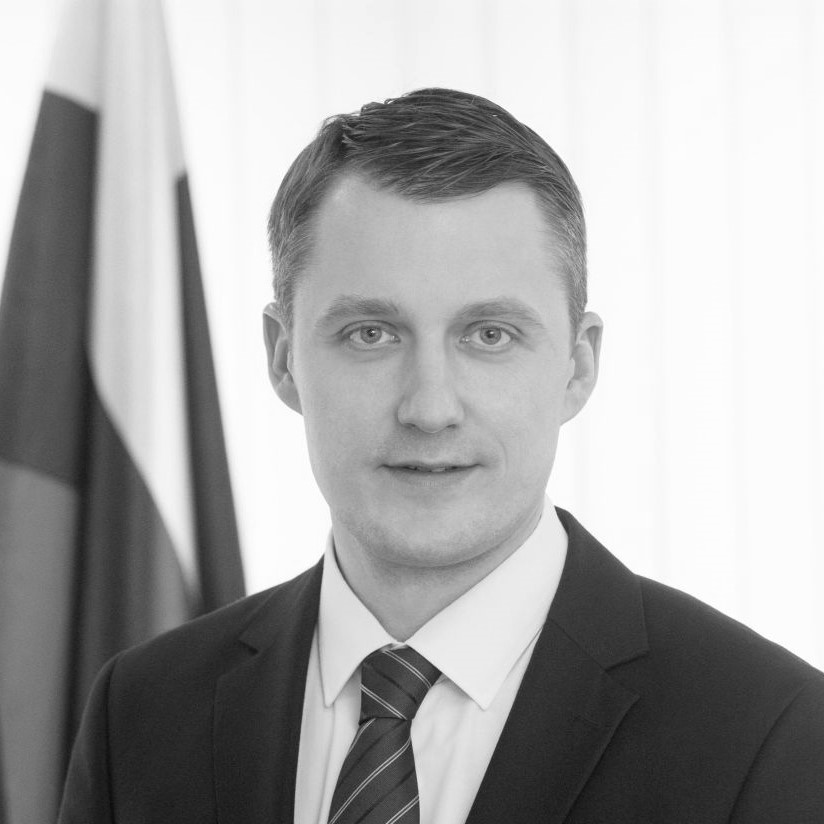 ZYGIMANTAS VAICIUNAS
Minister @ Ministry of Energy of the Republic of Lithuania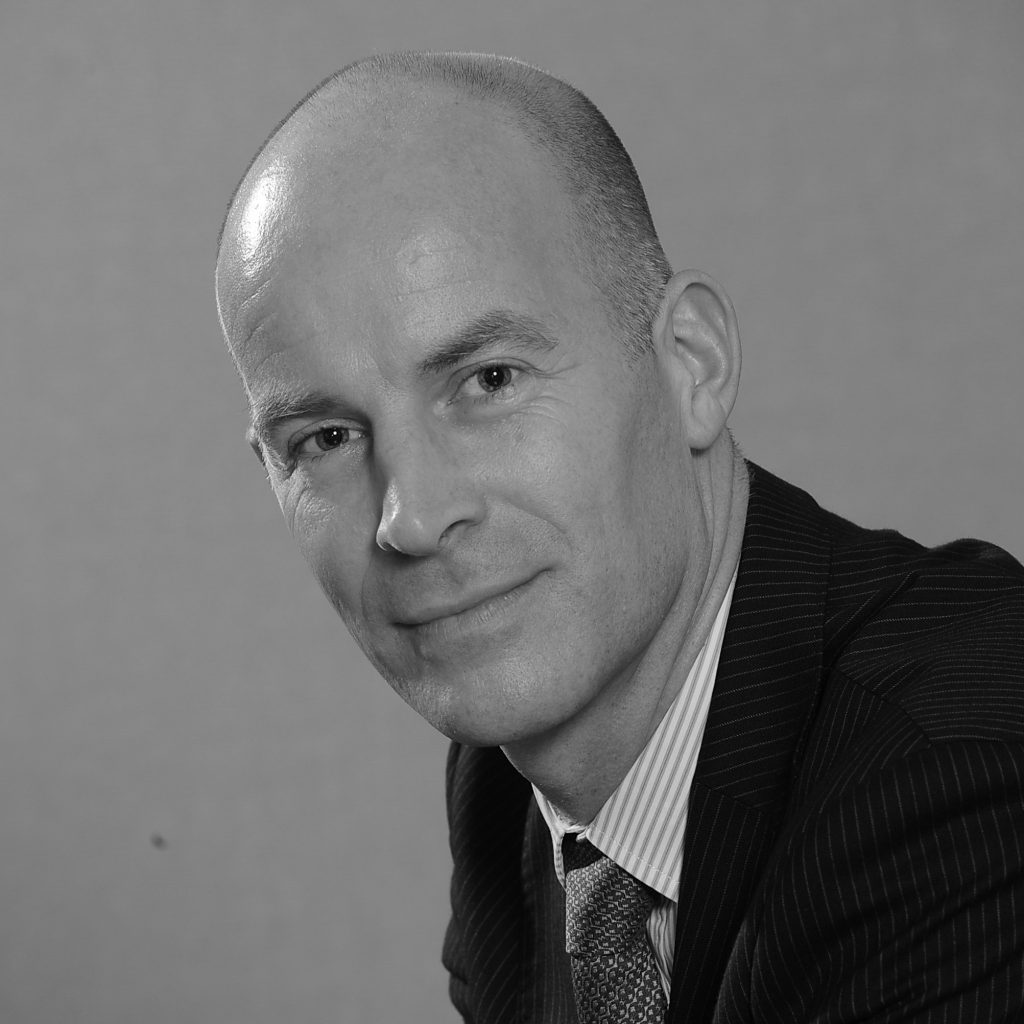 FRANK WOUTERS
Global Lead Low-Carbon Hydrogen @ Worley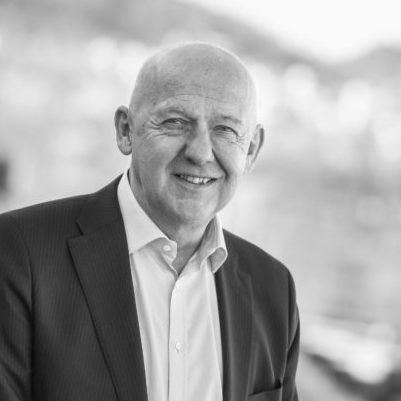 OTTO FROSETH
Investment Director @ Investinor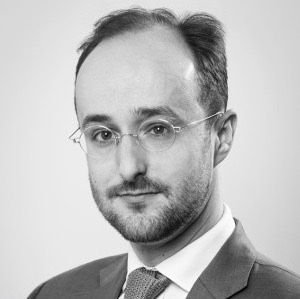 STEVEN MEERSMAN
CEO @ Zenobe Energy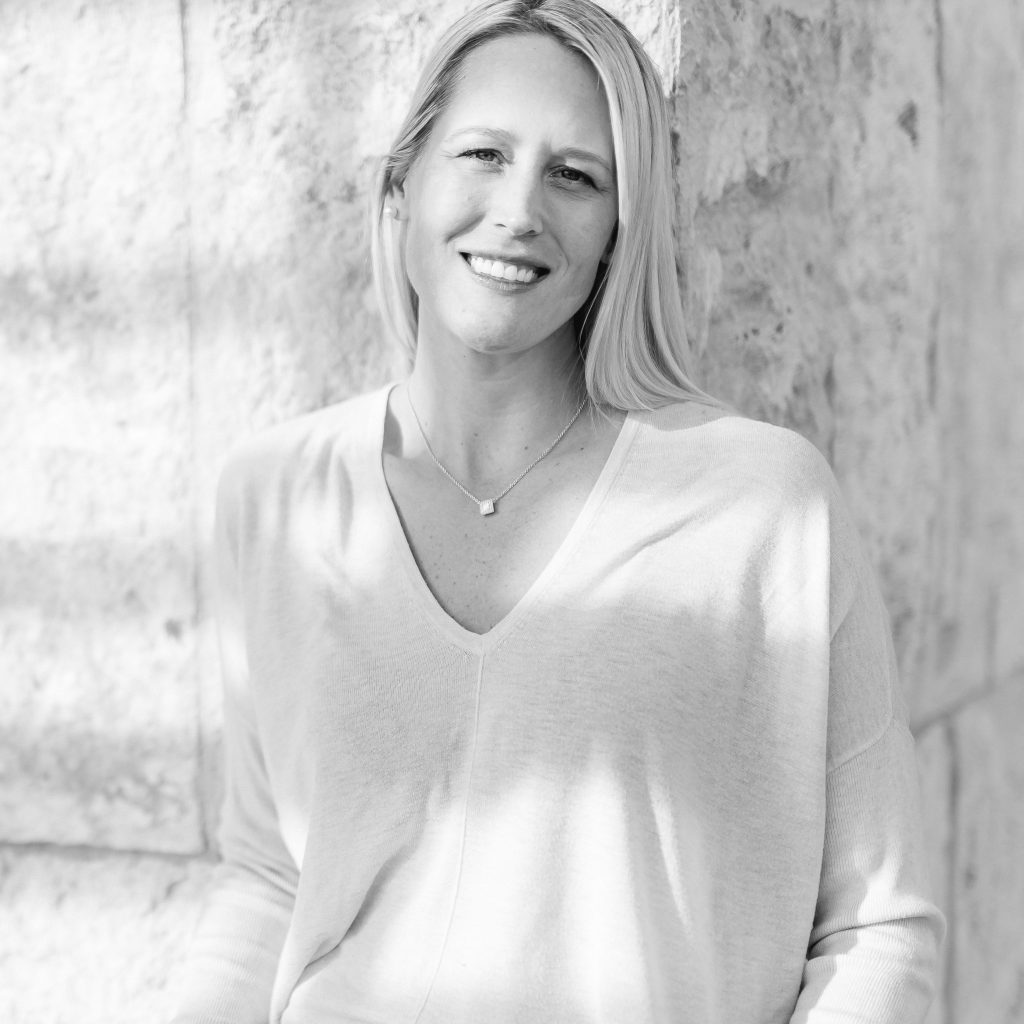 JENNIFER DUNGS
Strategic Investor @ InnoEnergy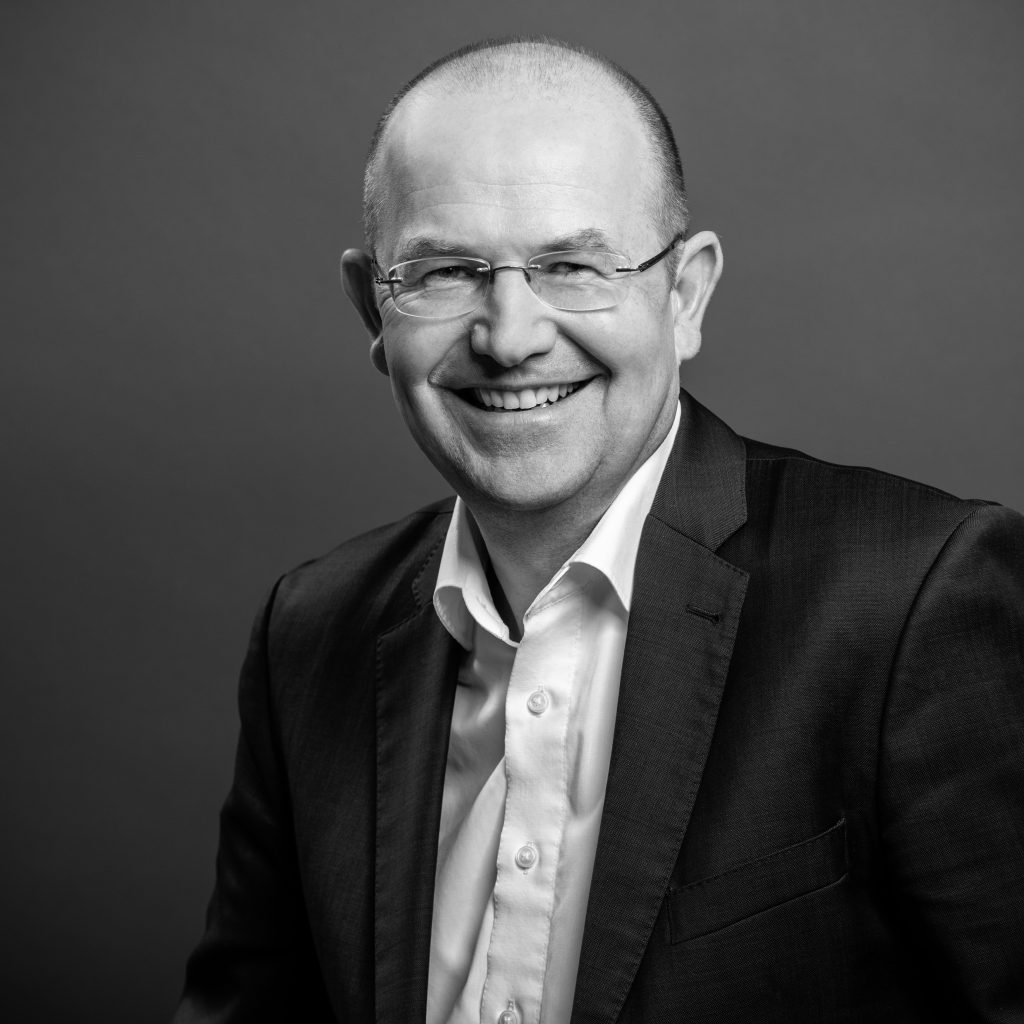 CLAUS HACKMAN
Investment Manager @ BASF Venture Capital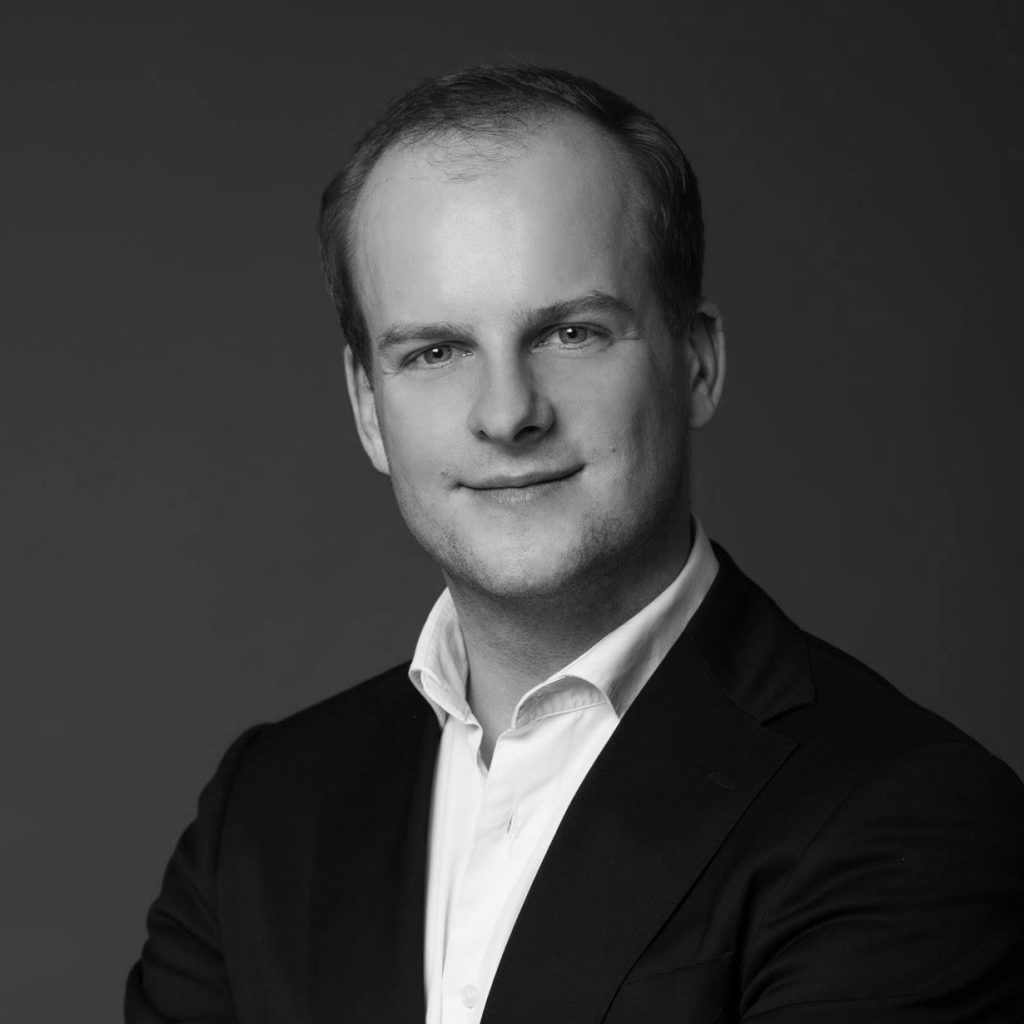 ROKAS PECIULAITIS
Founding & Managing Partner @ Contrarian Ventures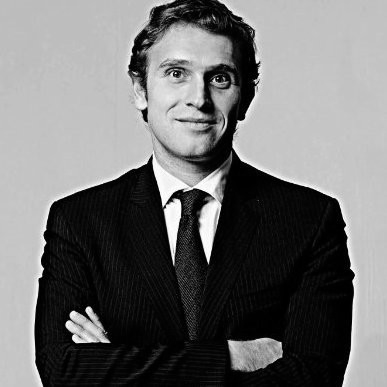 GIOVANNI COPPOLA
Head of e-Mobilty Strategy @ Enel X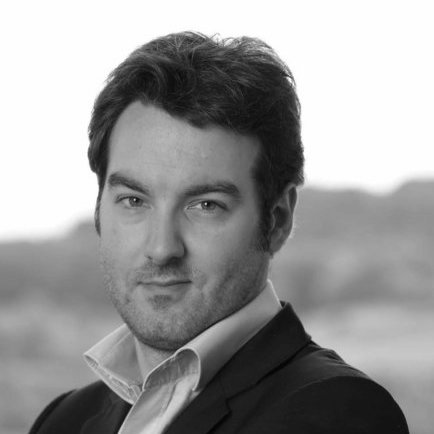 NICOLAS MILERIOUX
Head of Venture Capital @ Encevo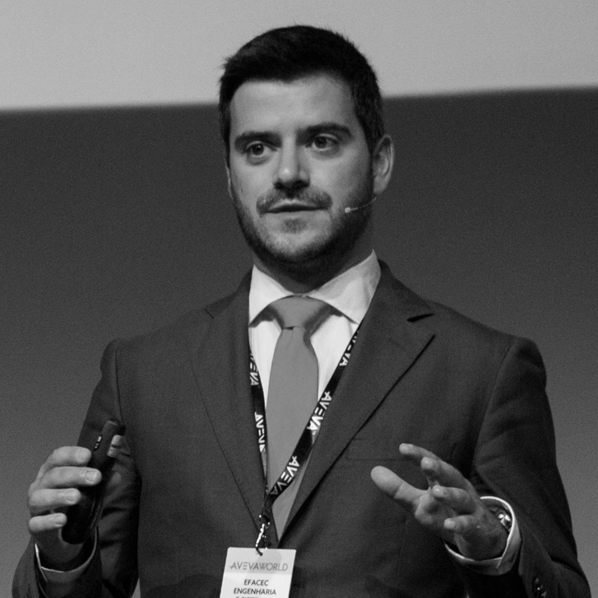 NUNO SILVA
Global Technology and Innovation Director @ Efacec & Chair of the Board of the Future Energy Leaders @ World Energy Council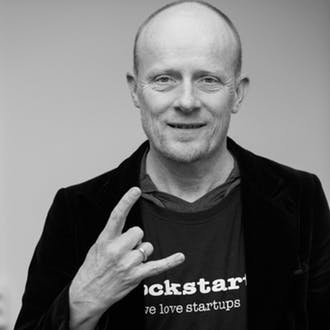 FREERK BISSCHOP
Director Energy @ rockstart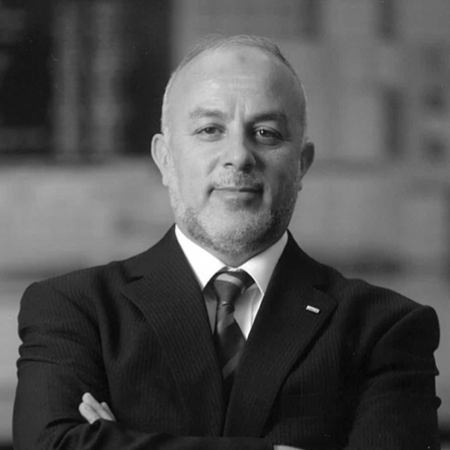 DR. SAMI BEN JAMAA
Managing Executive Officer Global Chief Information and Digital Officer @ JERA Co., Inc.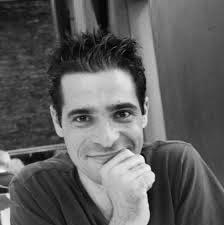 TALMON MARCO
ex-CEO & Founder @ Viber & CEO @ H2Pro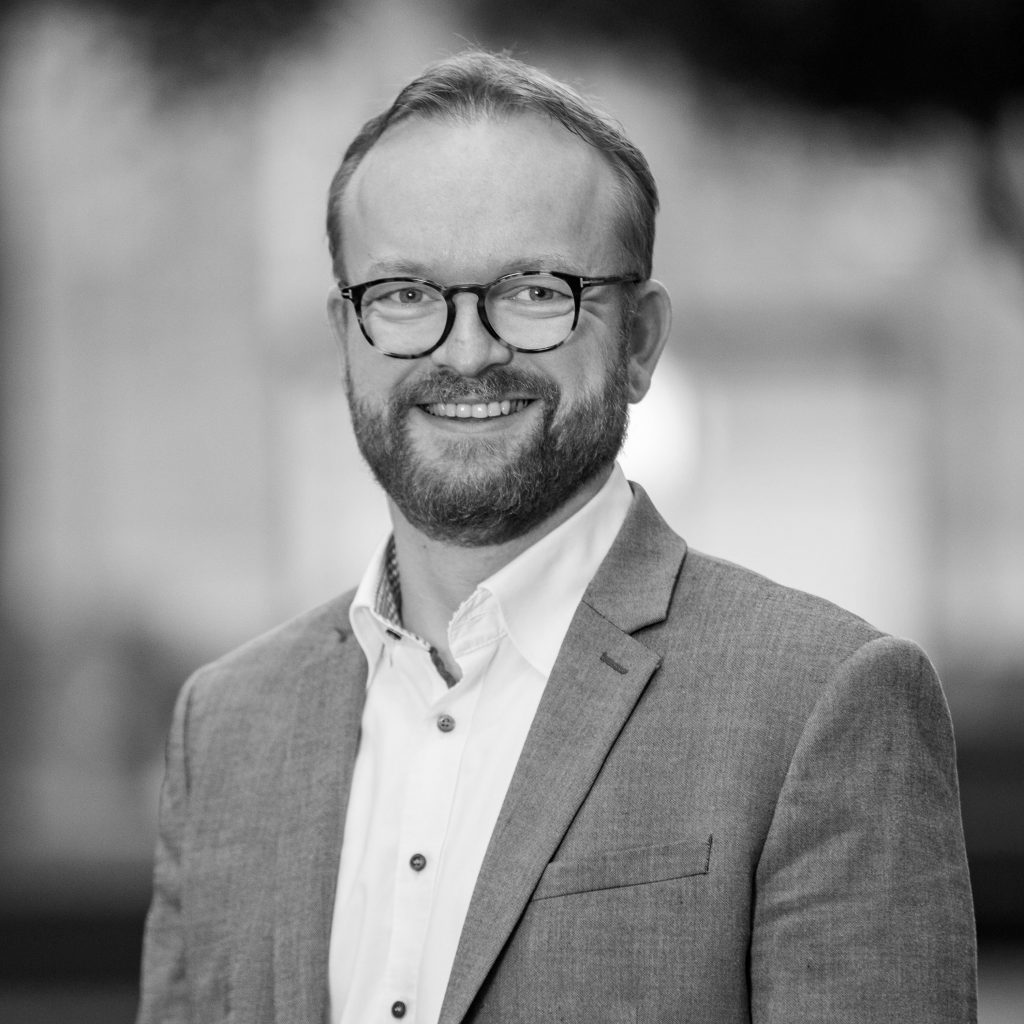 CARSTEN BORCHERS
Vice President Corporate Strategy & Portfolio @ E.ON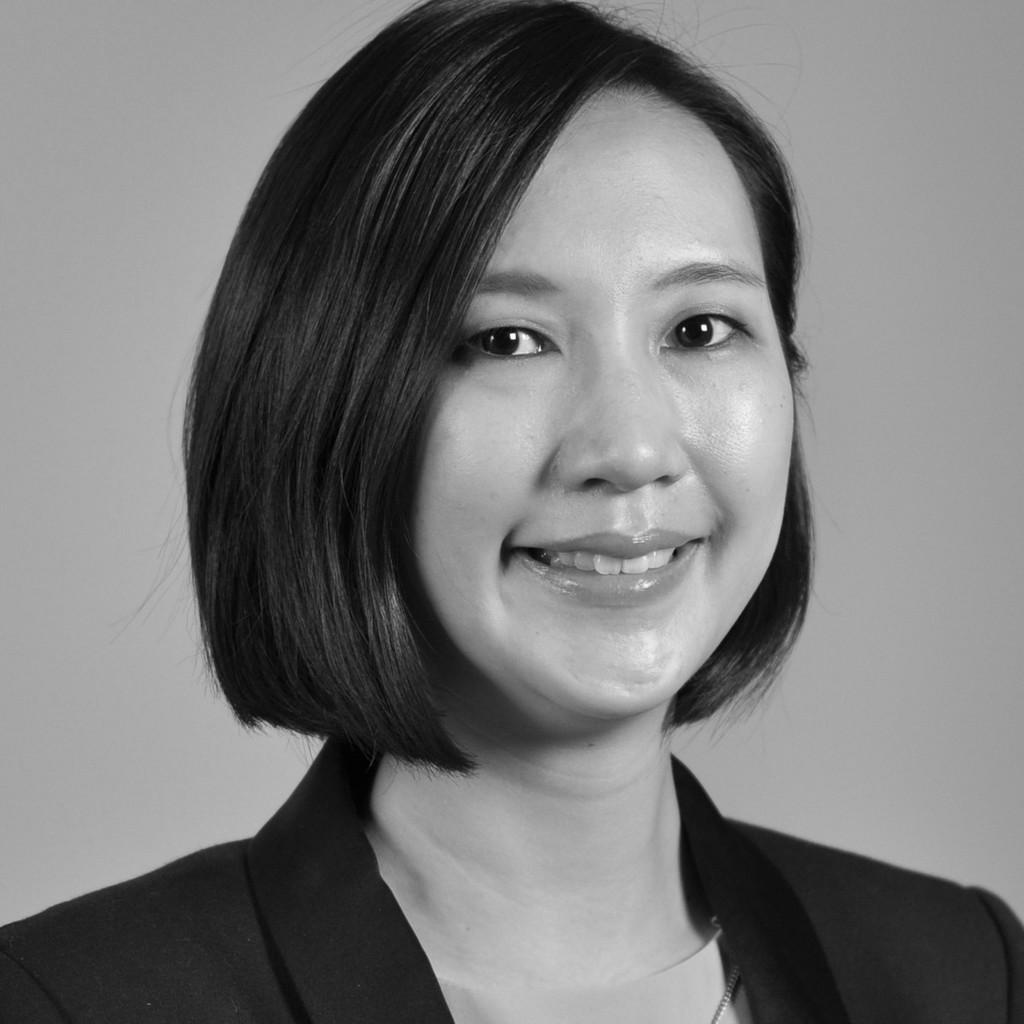 NAIWEN WONG
Renewable Energy Market Intelligence & Strategy @ Vestas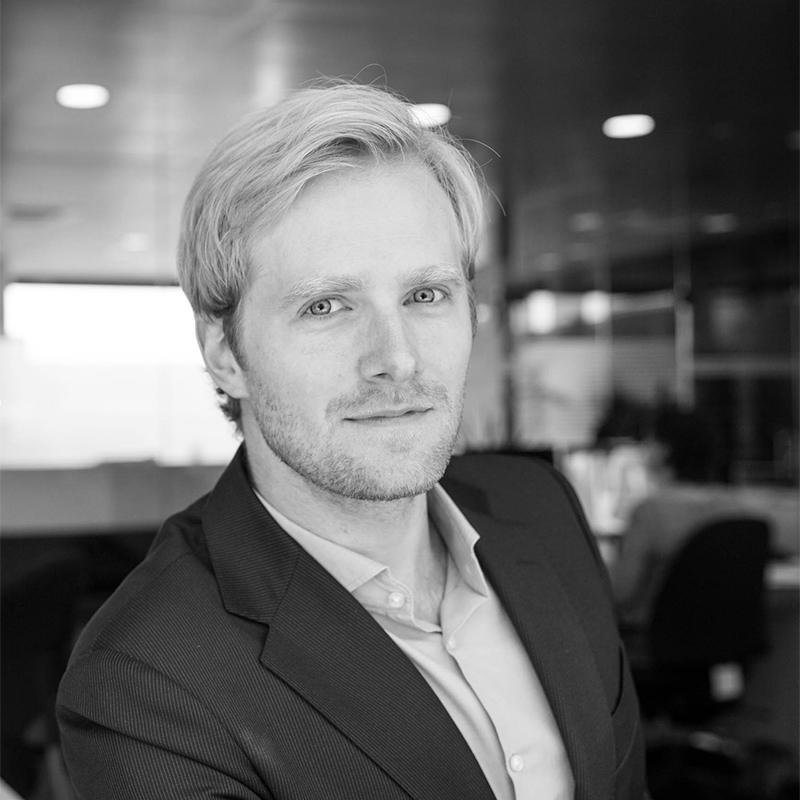 PETER THORLACIUS BONDROP
Principal @ Orsted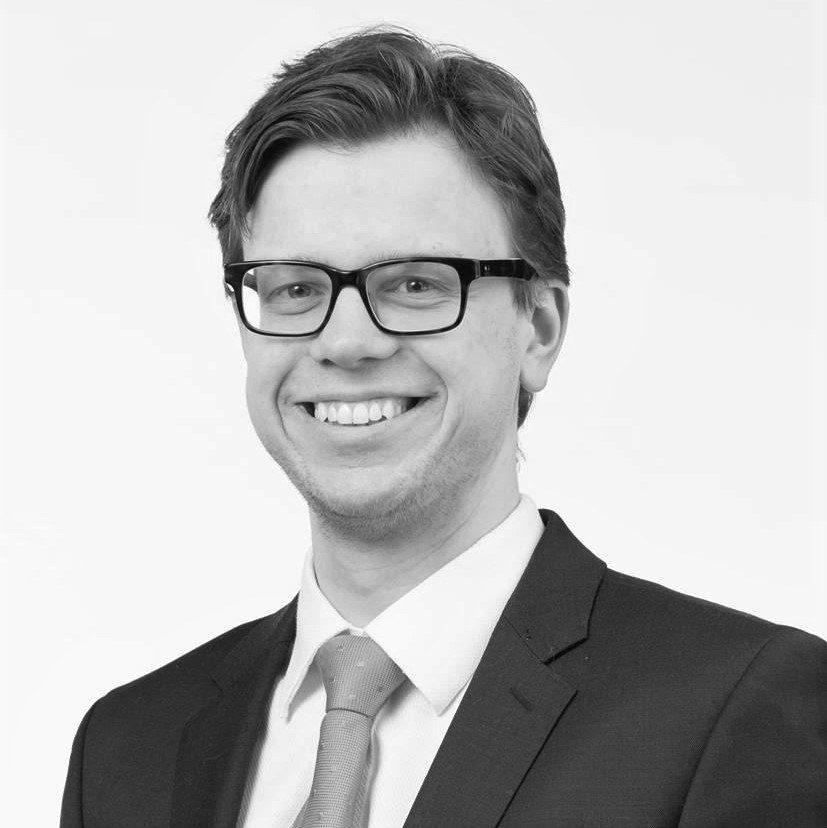 RYTIS KEVELAITIS
Viceminister @ Ministry of Energy of the Republic of Lithuania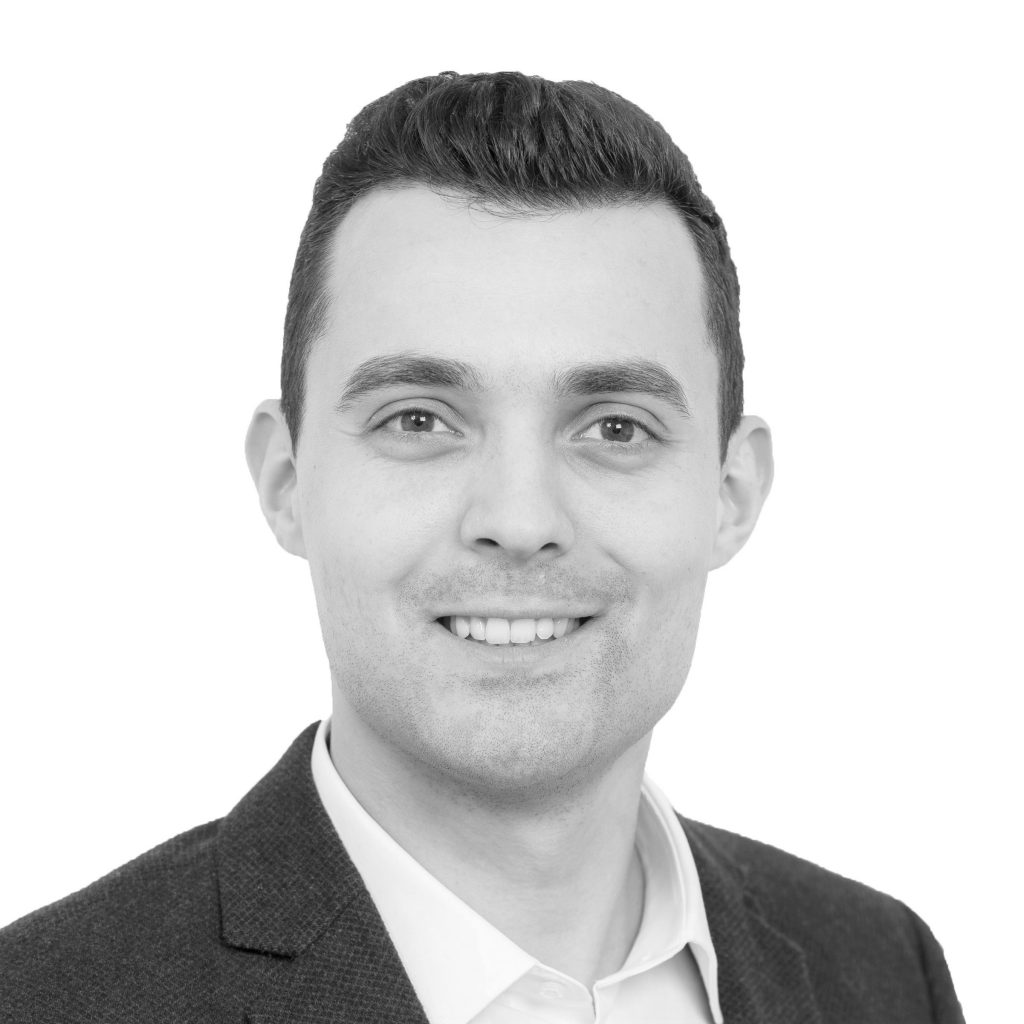 ATANAS MUKOV
Senior Associate @ BMW i Ventures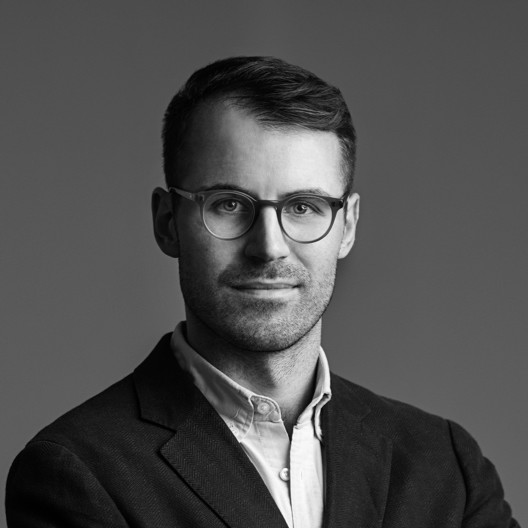 TOMAS KEMTYS
Partner @ Contrarian Ventures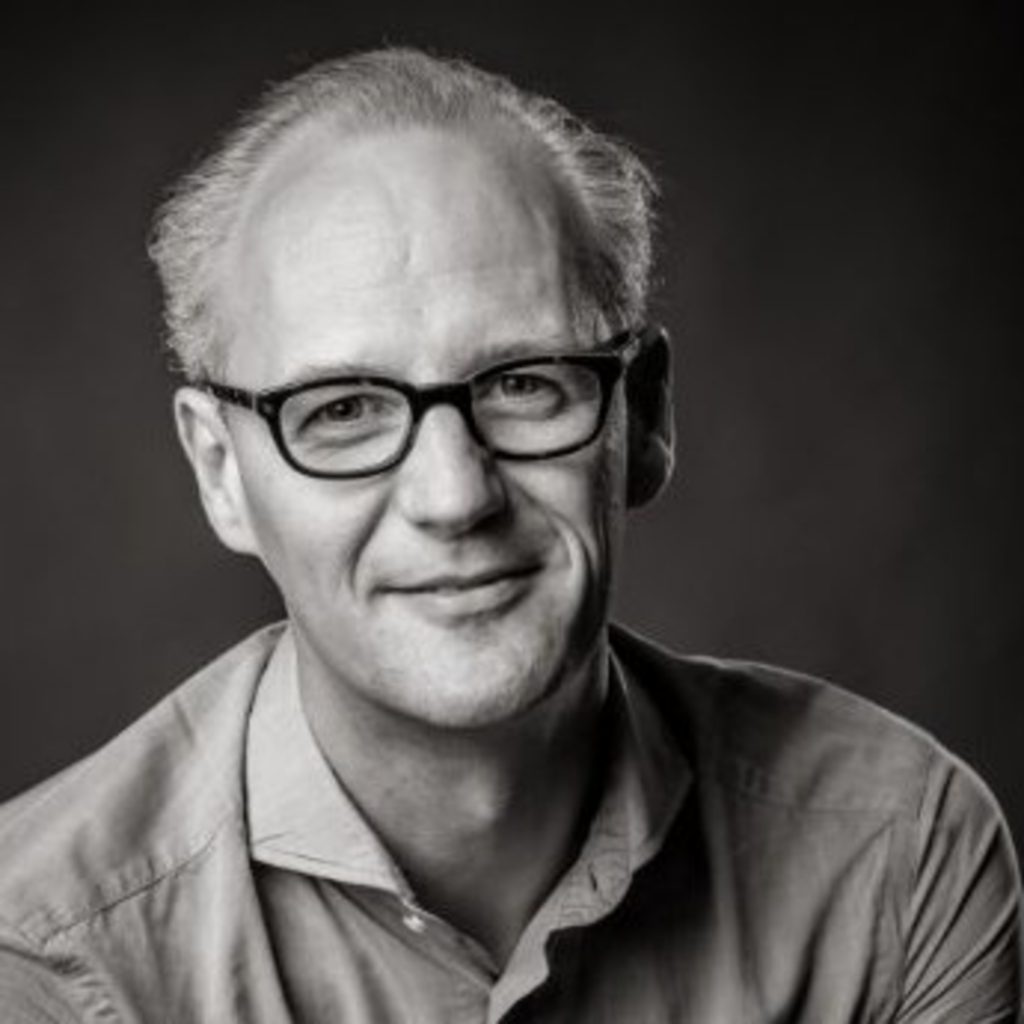 JEROME WITTAMER
Managing Partner @ Expon Capital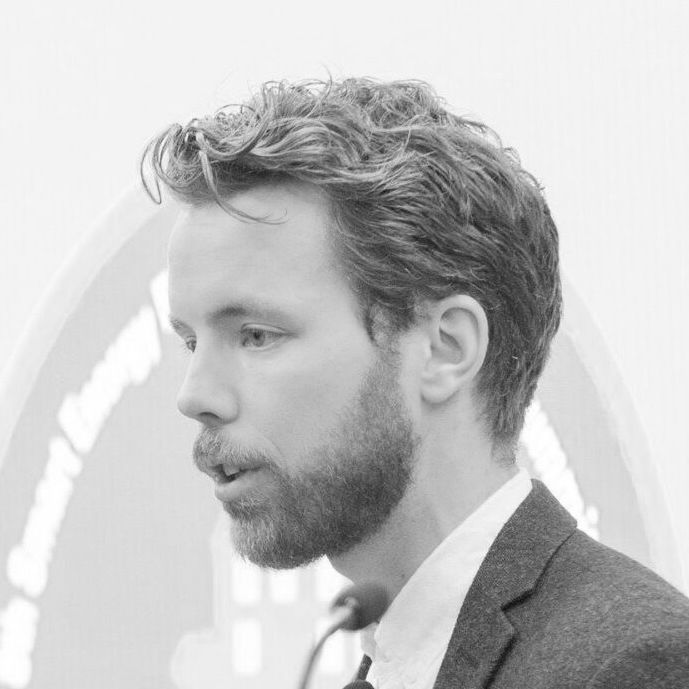 HAKAN LUDVIGSON
CEO @ Eliq
GIEDRIMAS JEGLINSKAS
Assistant Secretary General, Executive Management @ NATO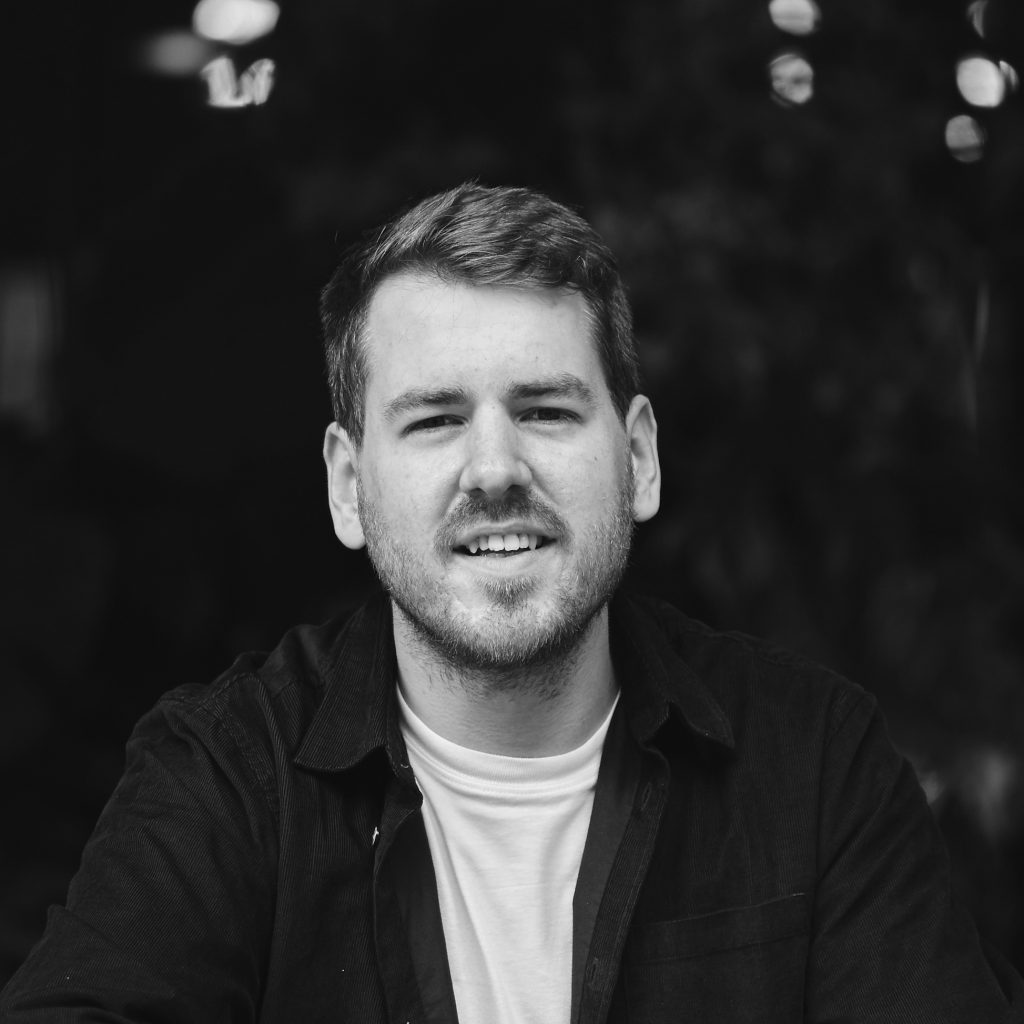 QUENTIN SCRIMSHIRE
Co-Founder & CEO @ modo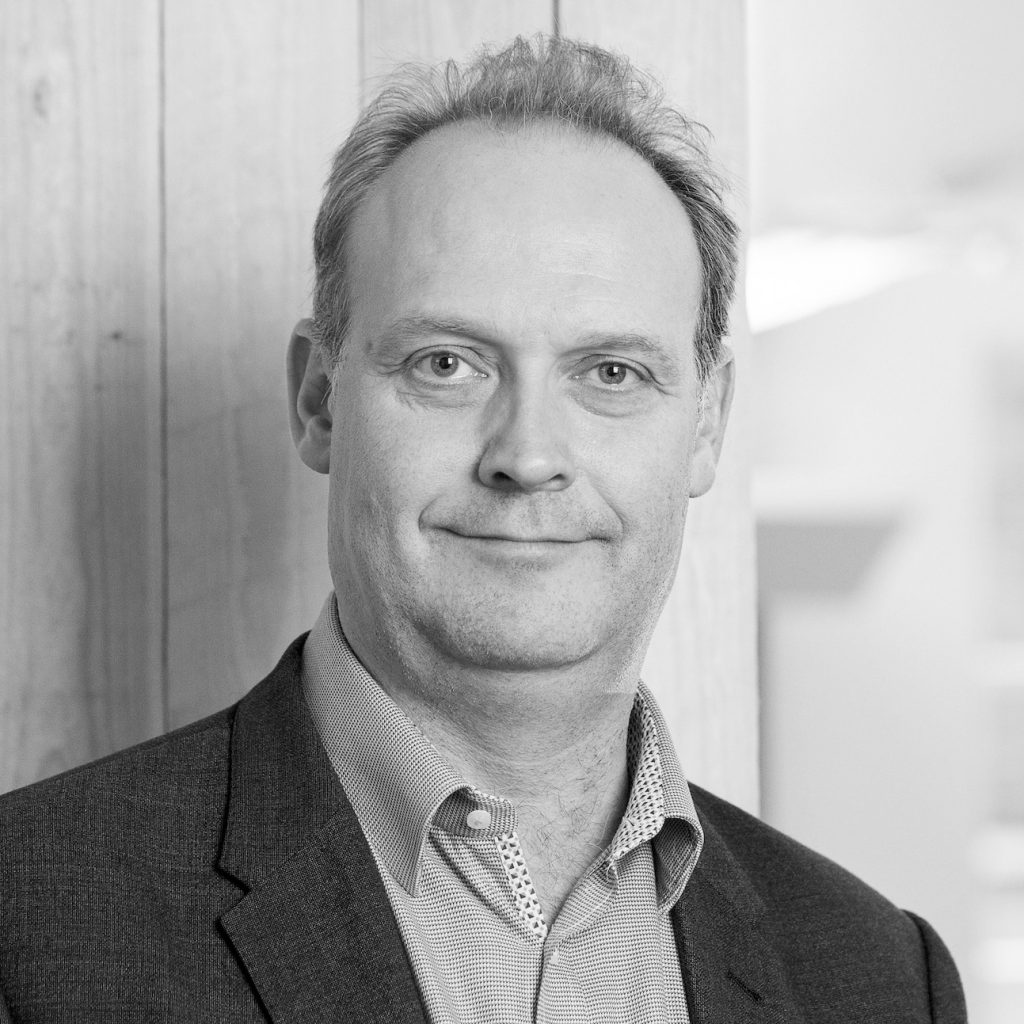 SIMON DANIEL
CEO & Founder @ Moixa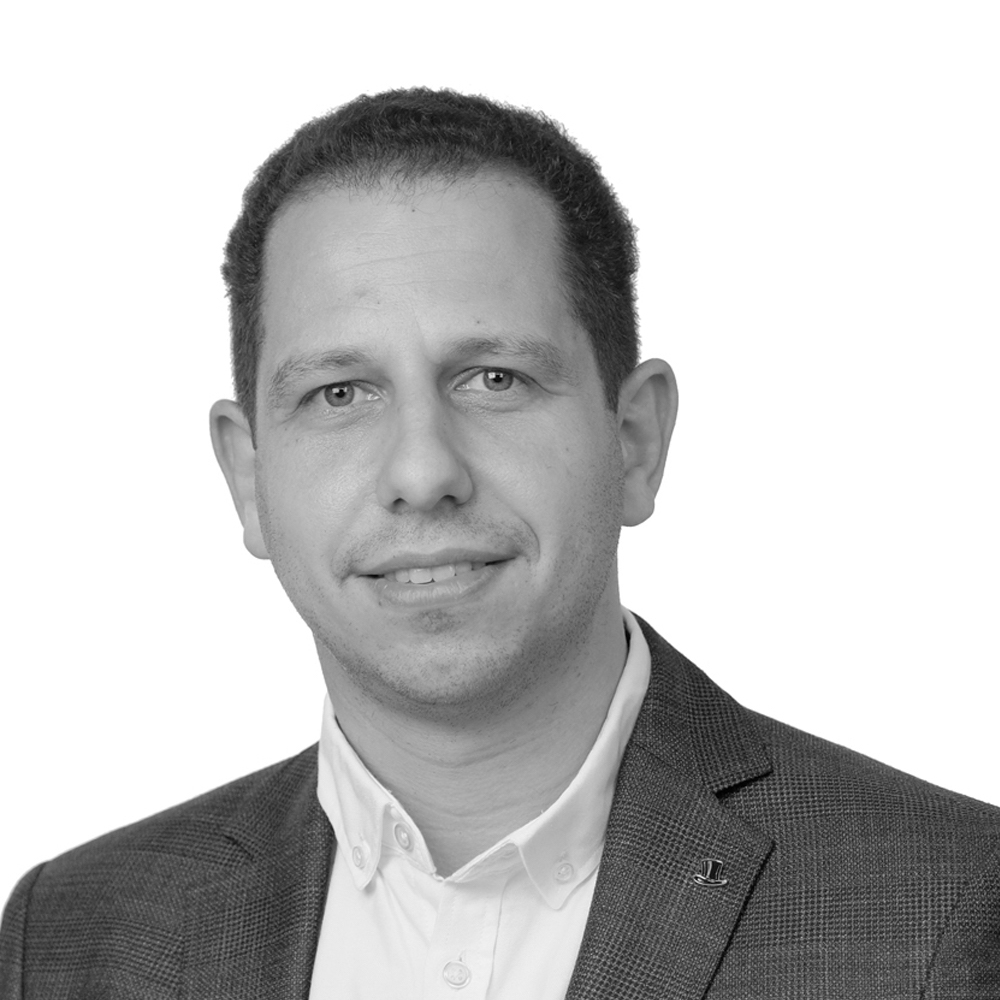 PETROS FARAH
VP @ Vickers Venture Partners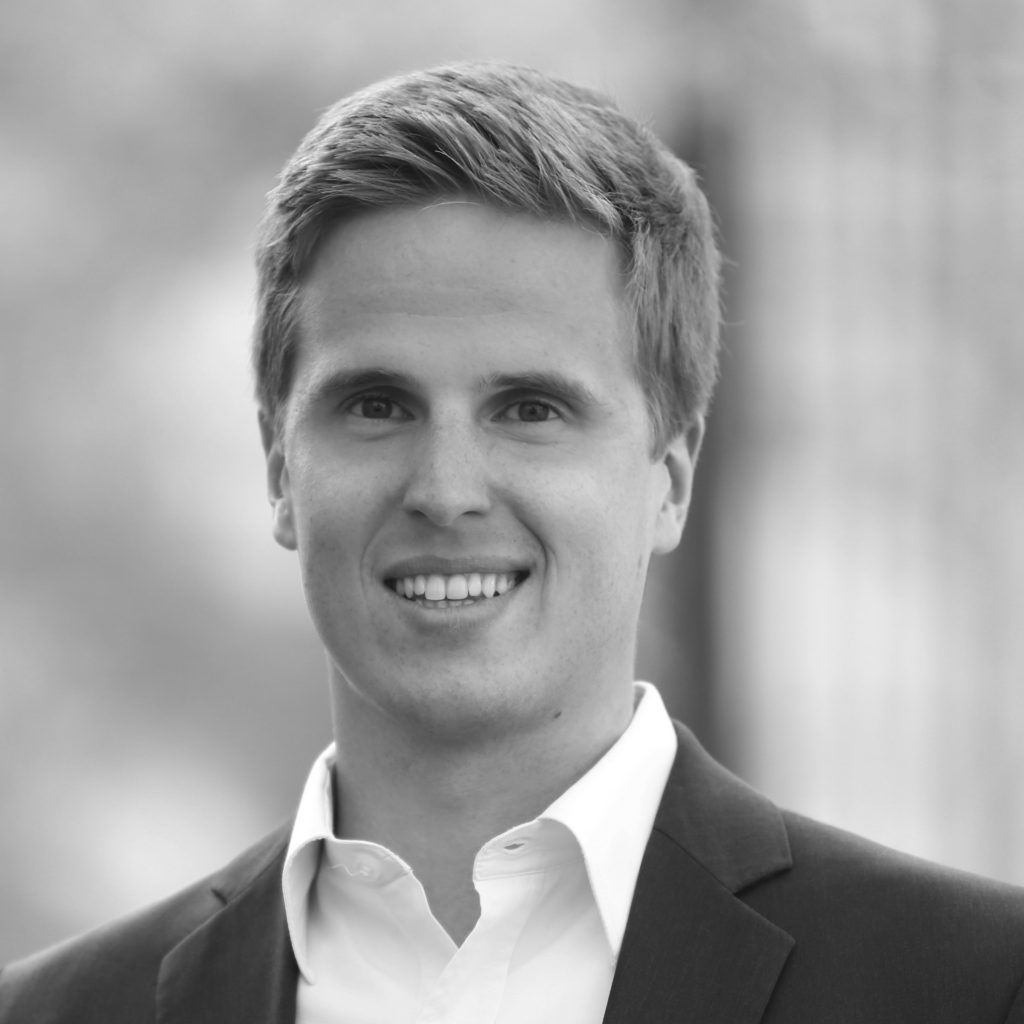 DR. SIMON KOOPMANN
Co-Founder & CEO @ envelio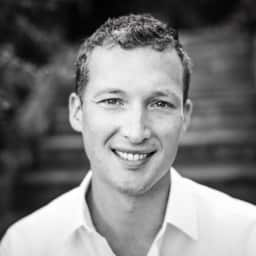 DANIEL EDGERLEY
Investment Manager @ Inven Capital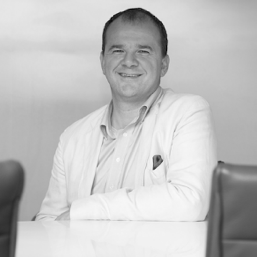 MARC WESSELINK
Partner @ Contrarian Ventures
GIEDRIUS SURPLYS
Adviser to Prime Minister of the Republic of Lithuania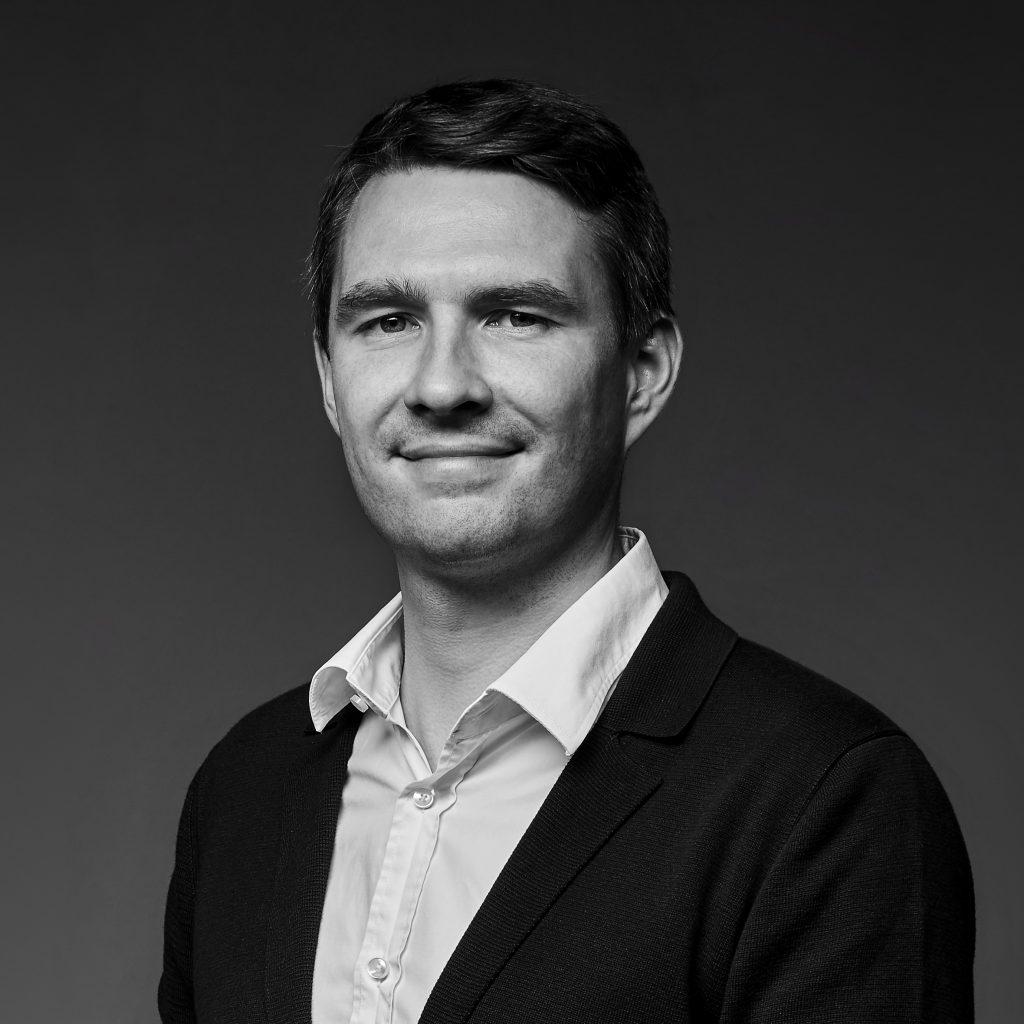 NIKOLAJ MARTINIUK
CEO & Co-Founder @ WePower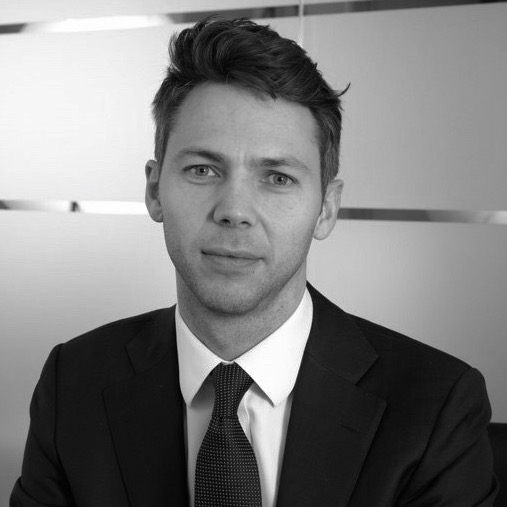 CHRISTOPHER BROWN
Alexa Capital & Venture Partner @ Contrarian Ventures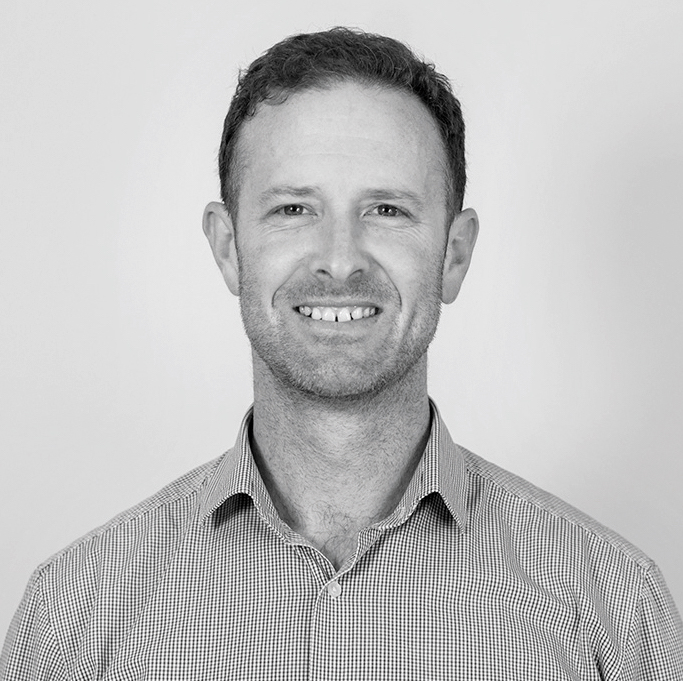 TIMOTHY ALLAN
CEO @ UBCO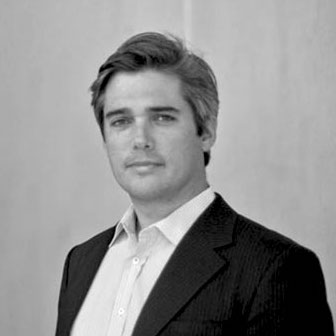 EDOUARD LAMY
Co-Founder & CFO @ Wirelane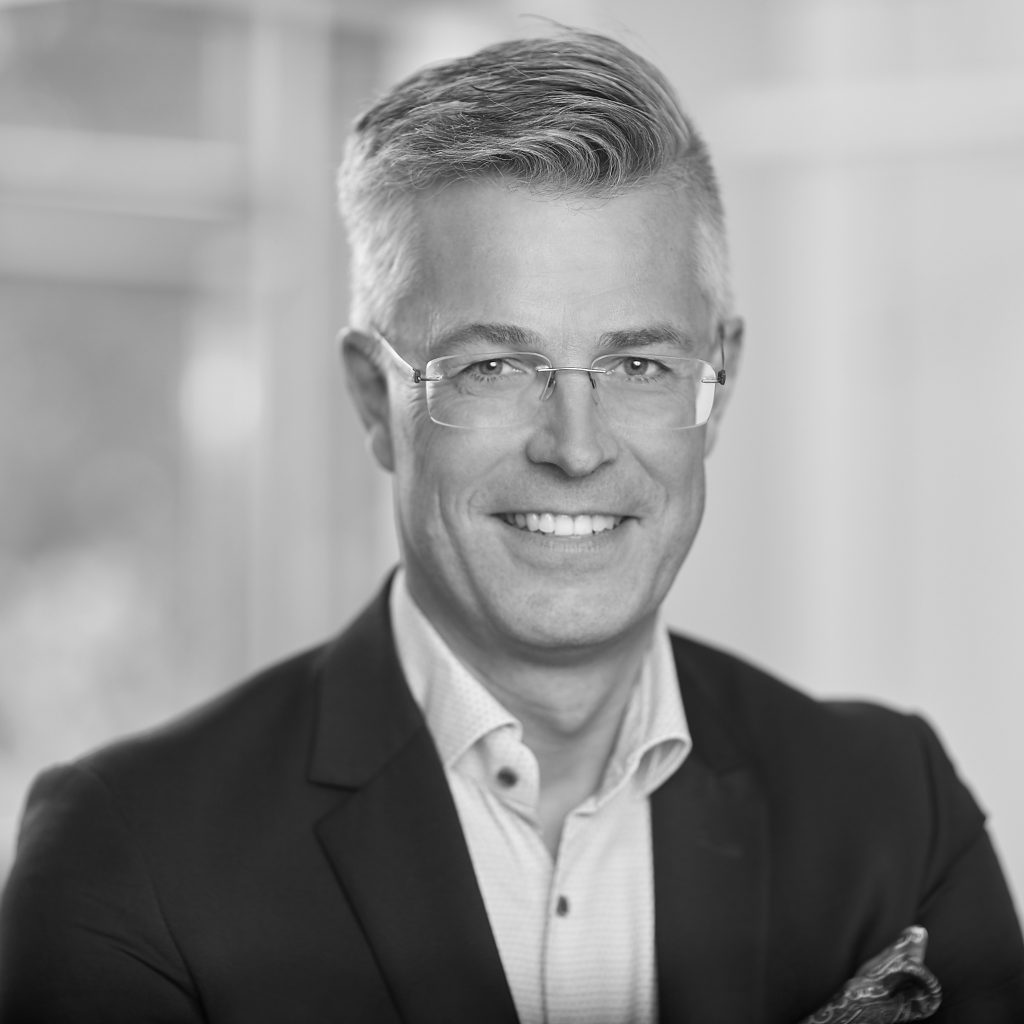 MATS DIDRIKSSON
CEO @ dLaboratory Sweden AB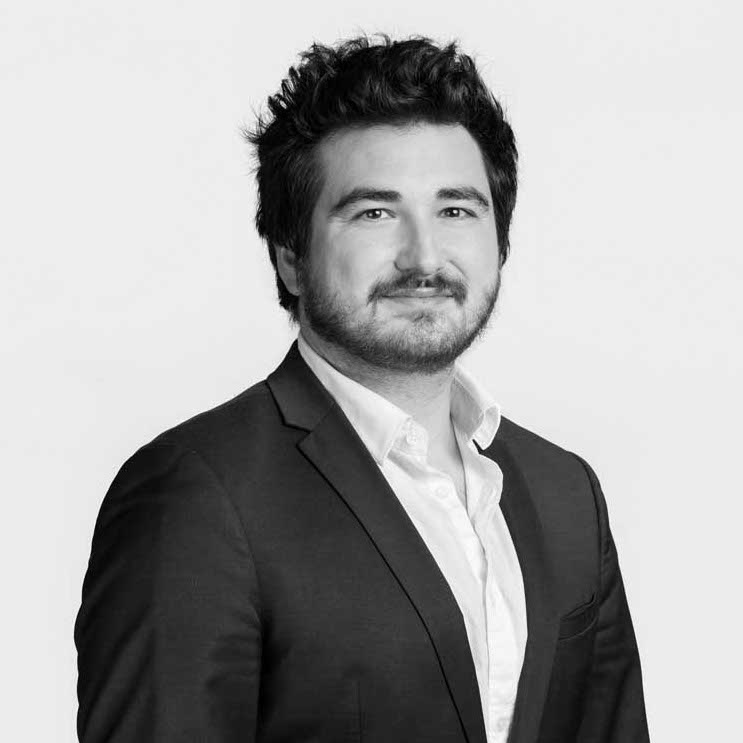 ARNAUD CASTAIGNET
Head of Communications and Policy @ Skeleton Technologies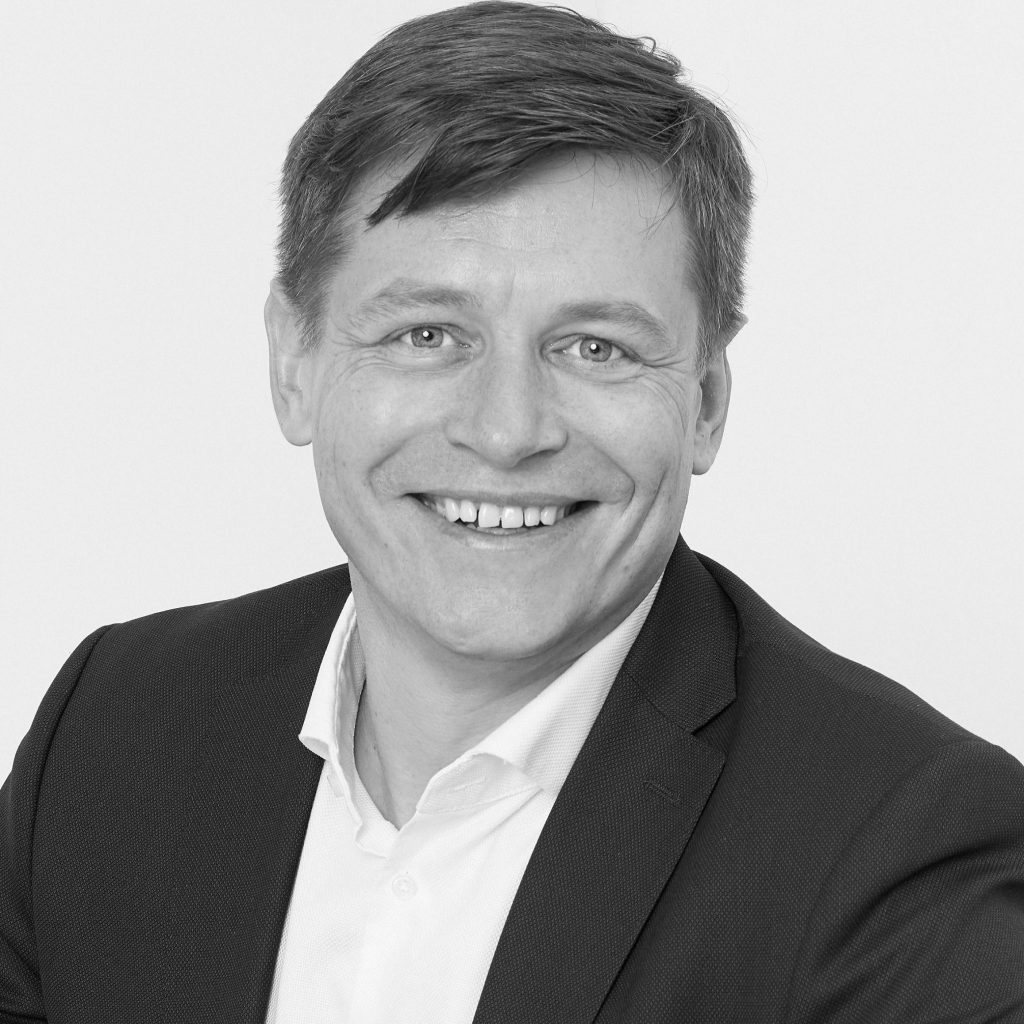 RUSLANAS SKLEPOVIČ
CEO @ Green Genius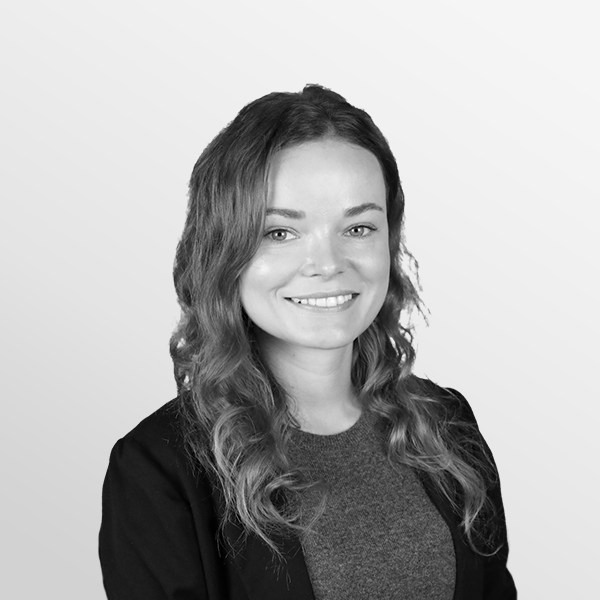 MARIT LYNGBAEK
Sr Partnership Manager, Energy @ Plug and Play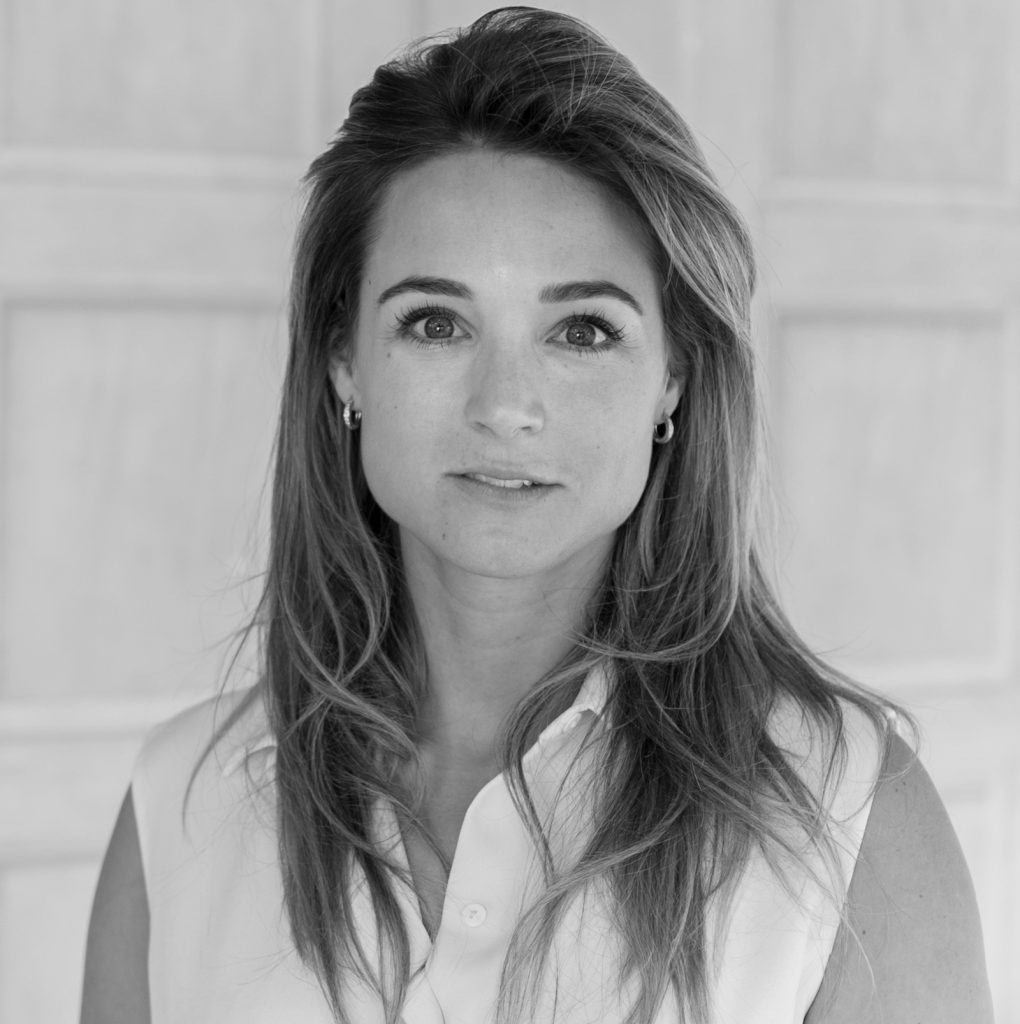 JO-JO HUBBARD
CEO & Co-Founder @ Electron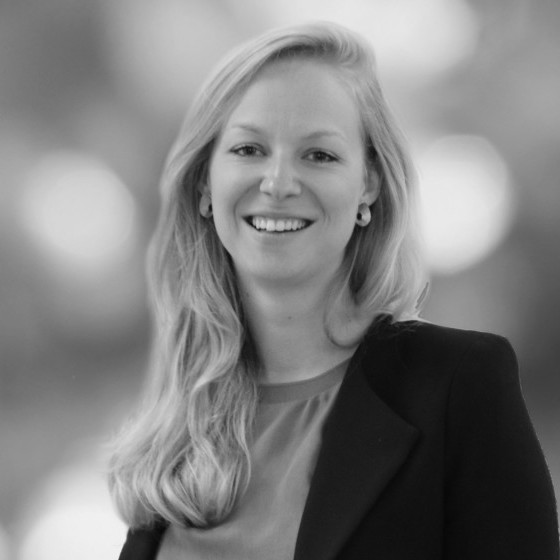 JULIA PADBERG
Investment Manager @ SET Ventures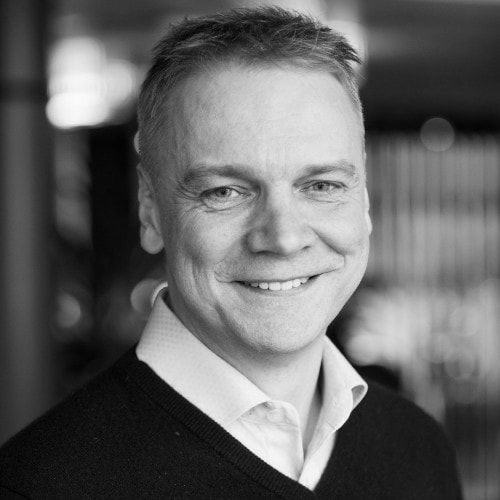 MAREK KIISA
Partner @ NordicNinja VC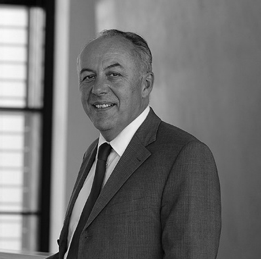 MATTHIAS MACHNIG
Head of Industrial Strategy @ InnoEnergy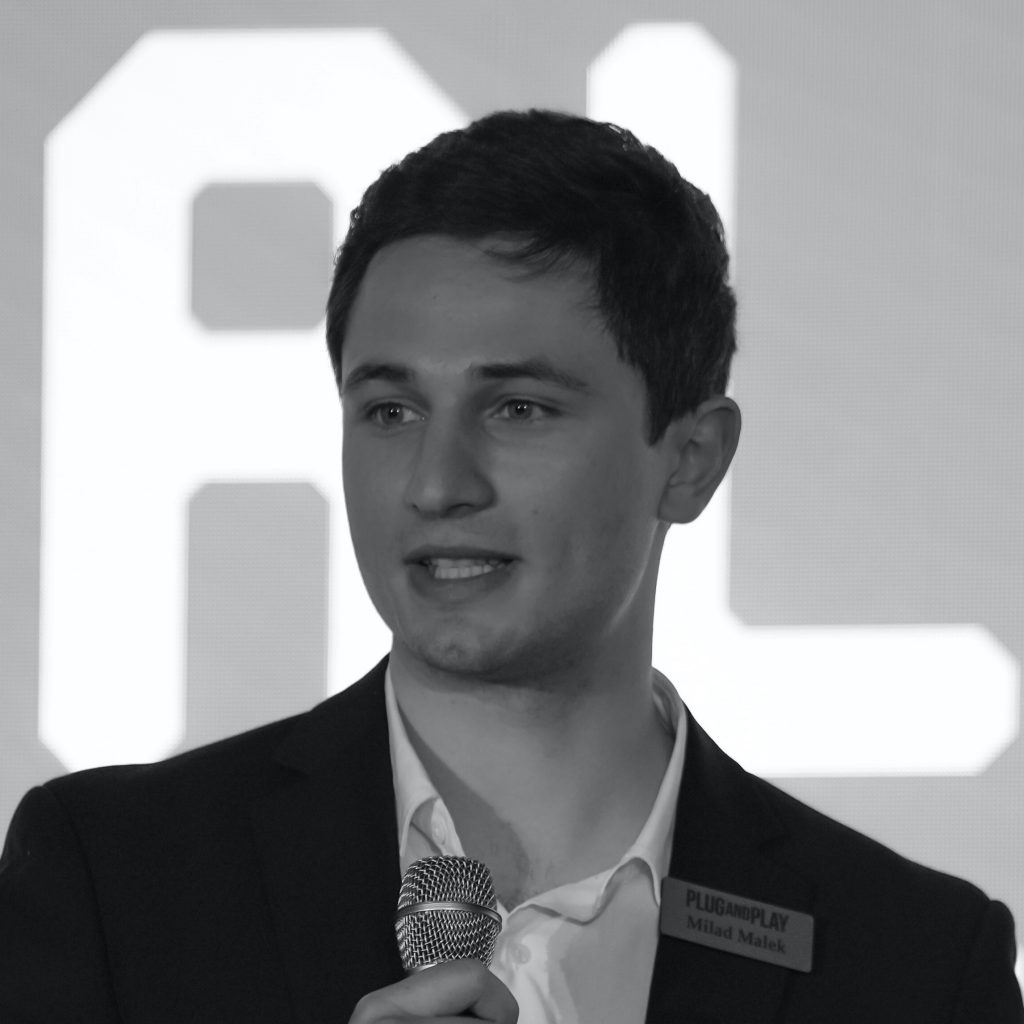 MILAD MALEK
Ventures Associate, Energy @ Plug and Play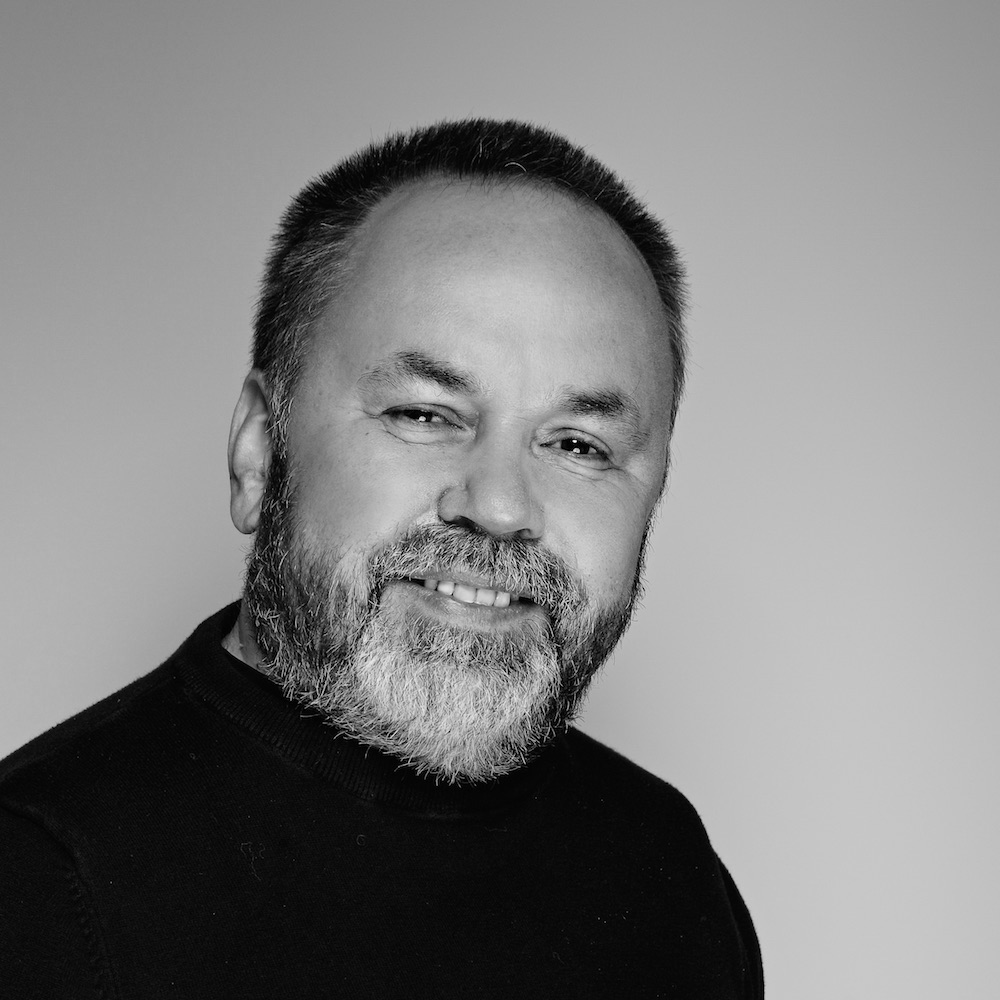 MAREK KAPTURKIEWICZ
Co-founder, Investor & Partner @ Innovation Nest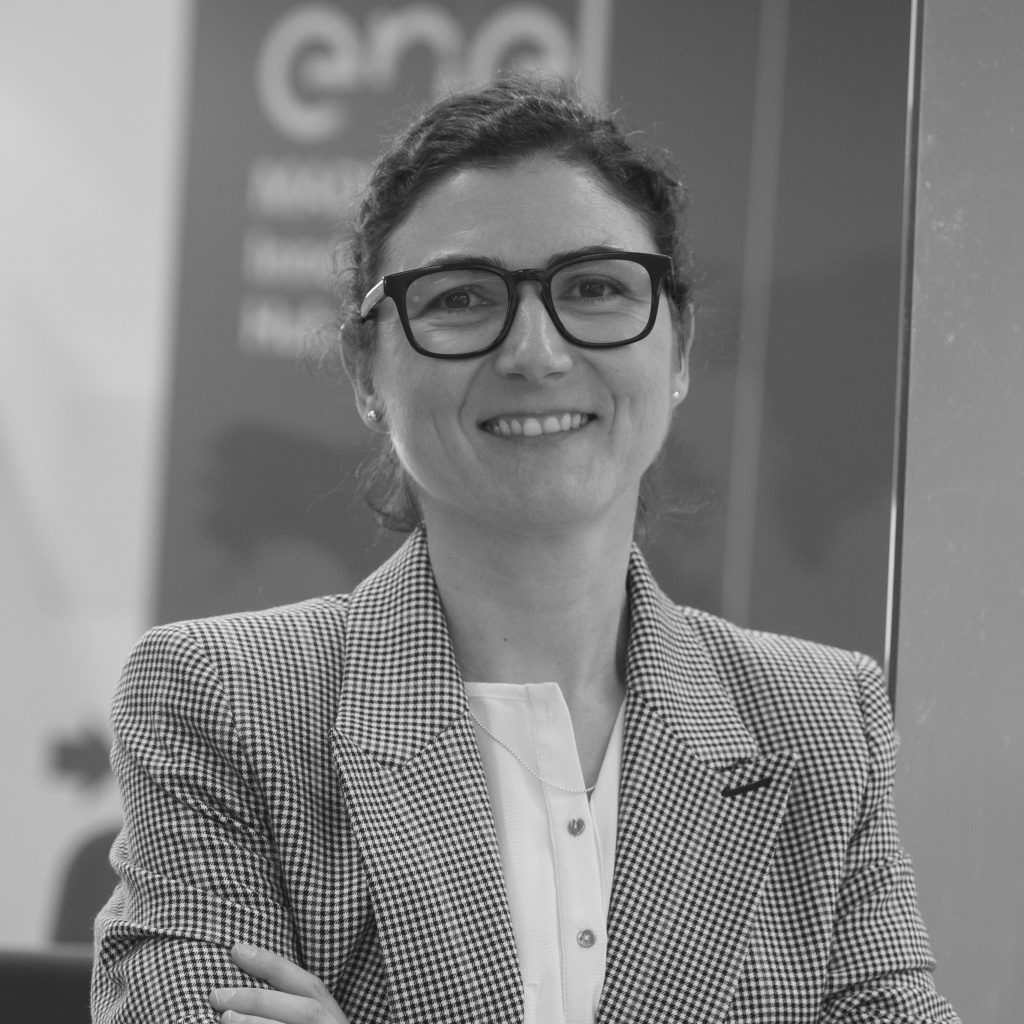 SILVIA MENDEZ
Enel Innovation Hub Europe @ Enel
MAJA MARKOWITZ
Investment Manager @ APX Axel Springer Porsche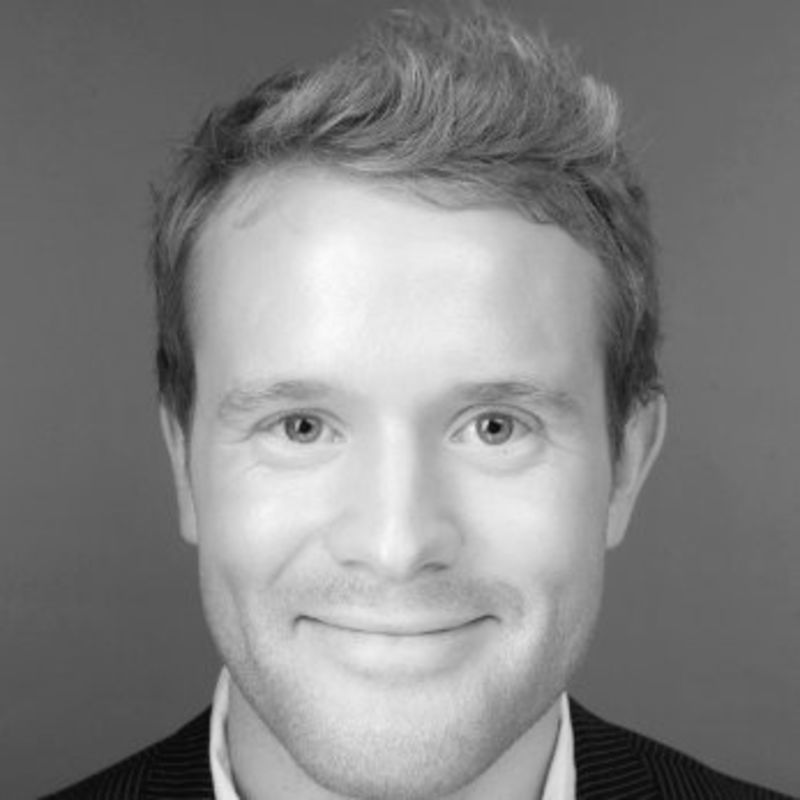 EIVIND TONNESSEN
Investment Manager @ Agder Energi Venture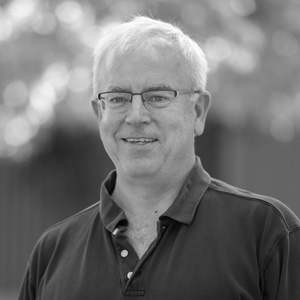 MARK HARTNEY
Advisor @ Breakthrough Energy Ventures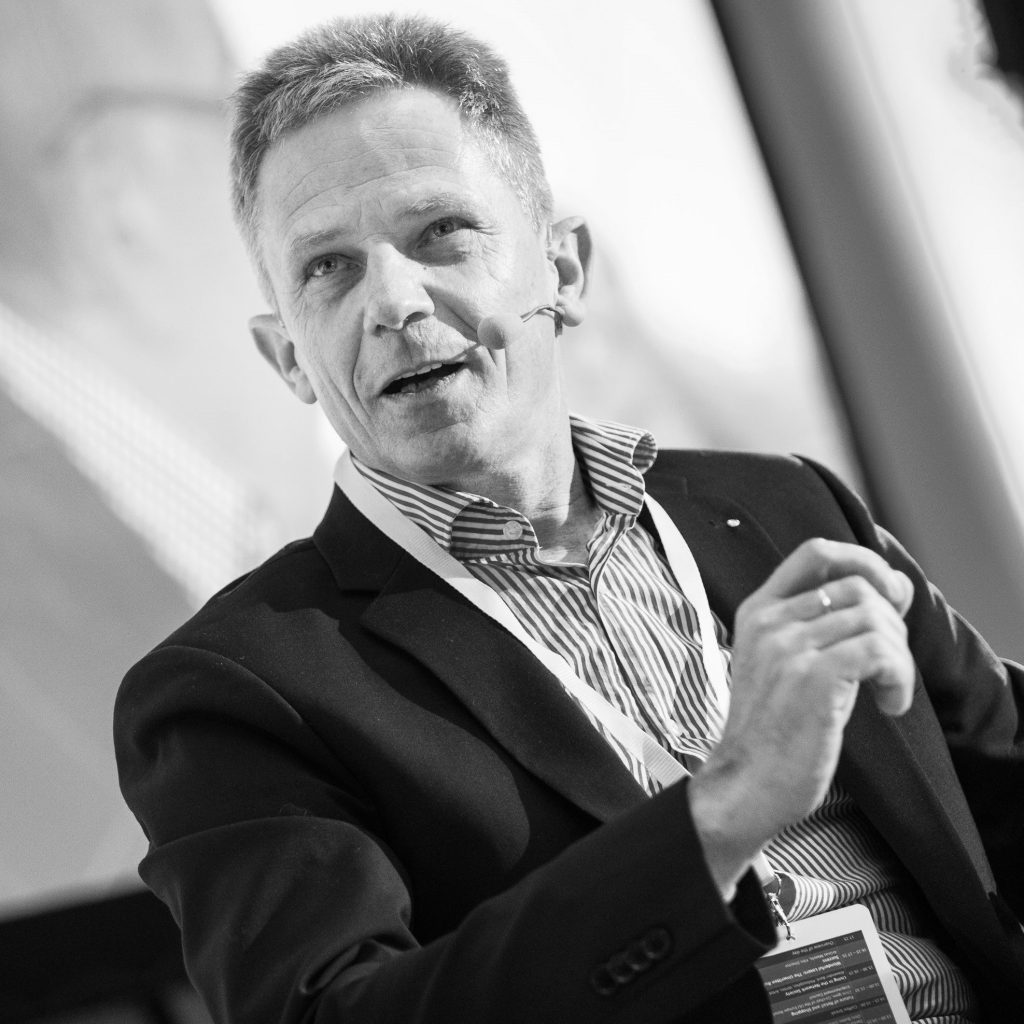 DARIUS MONTVILA
Chair of the Management Board & CEO @ Ignitis Lithuania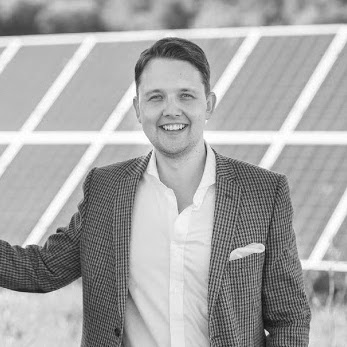 DEIVIDAS TRAINAVICIUS
Founder & CEO @ PVcase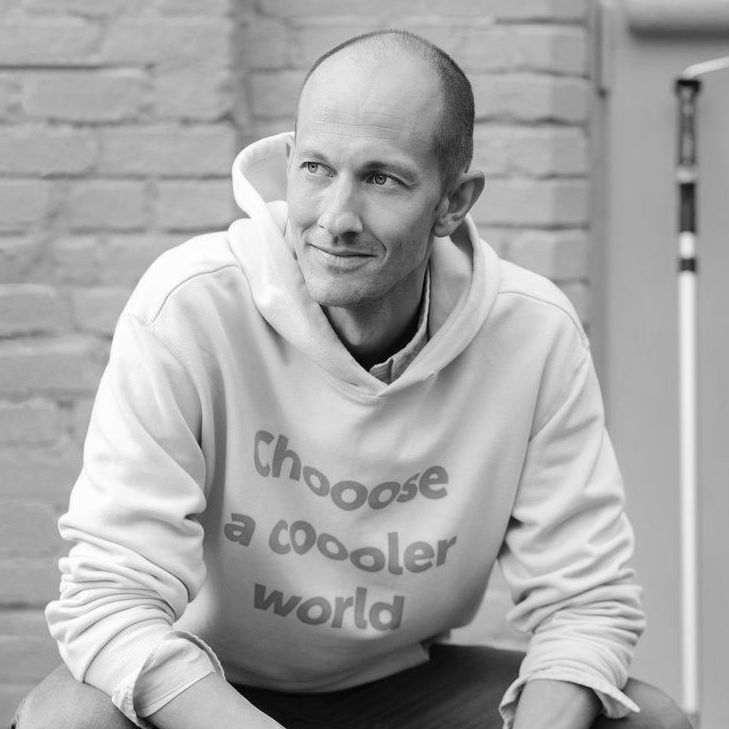 ANDREAS SLETTVOLL
CEO & Founder @ CHOOOSE
New speakers are announced every week
BUY TICKET
BUY TICKET

Powered by


NEC identifies and brings the world's top energy, transport and sustainability startups together on one stage to compete for equity free money prize, and the attention of global media and leading investors. Companies compete in 6 different categories: Batteries, Hydrogen, E-mobility, Digitalization, Automation & AI, Future Grid. 30 finalists are chosen by a panel of industry leading experts from corporations, Venture Capital, ecosystem builders and green media. 
APPLY NOW
APPLY NOW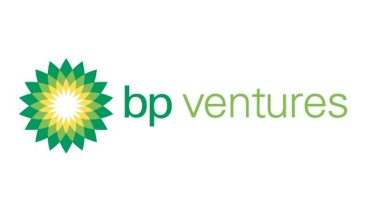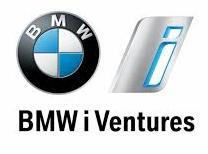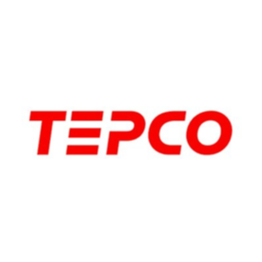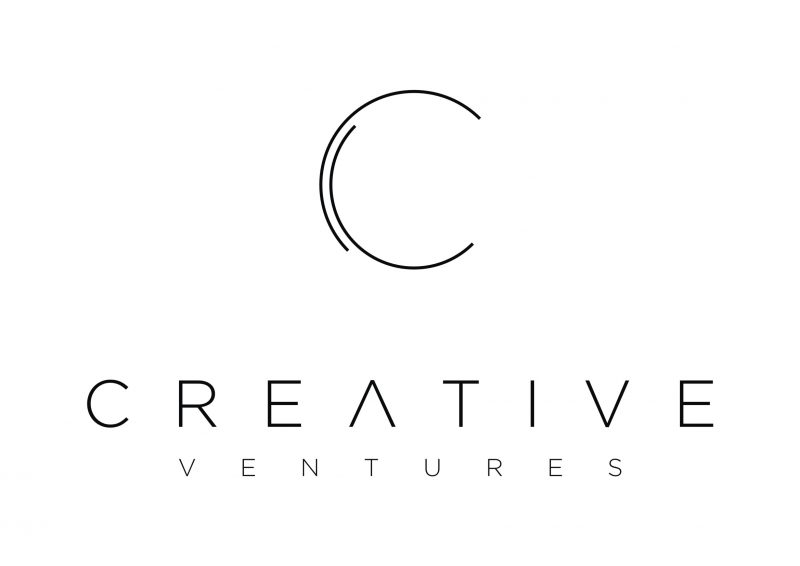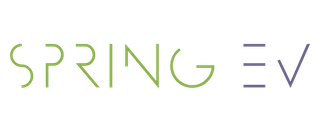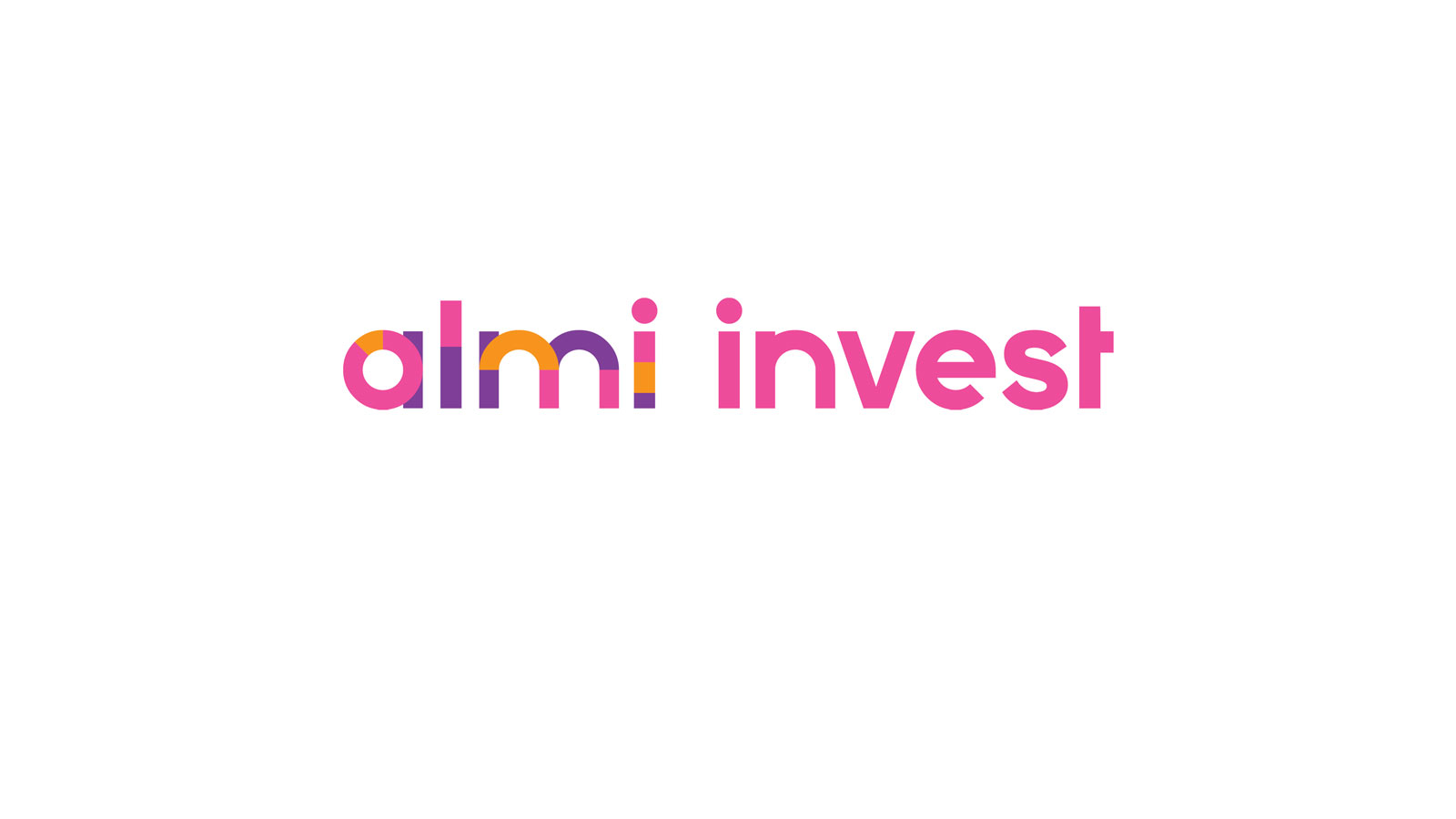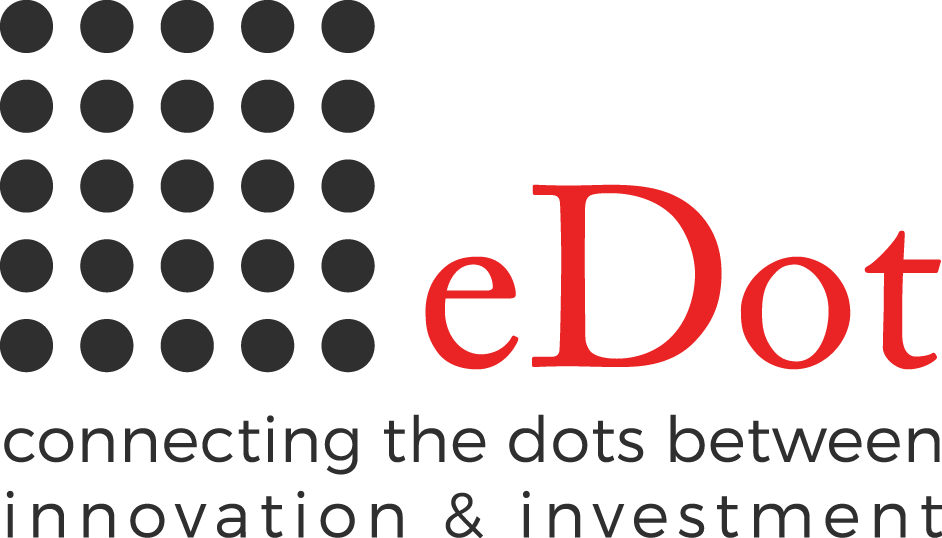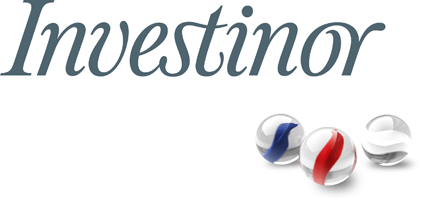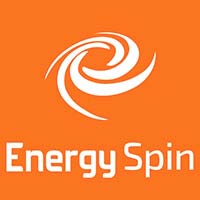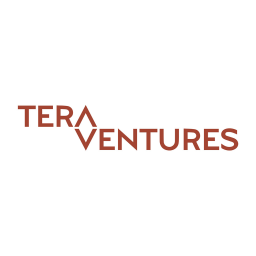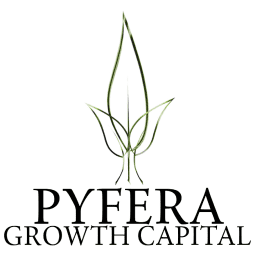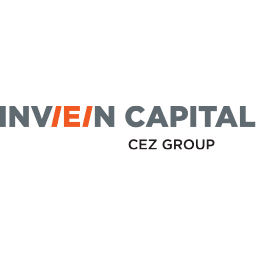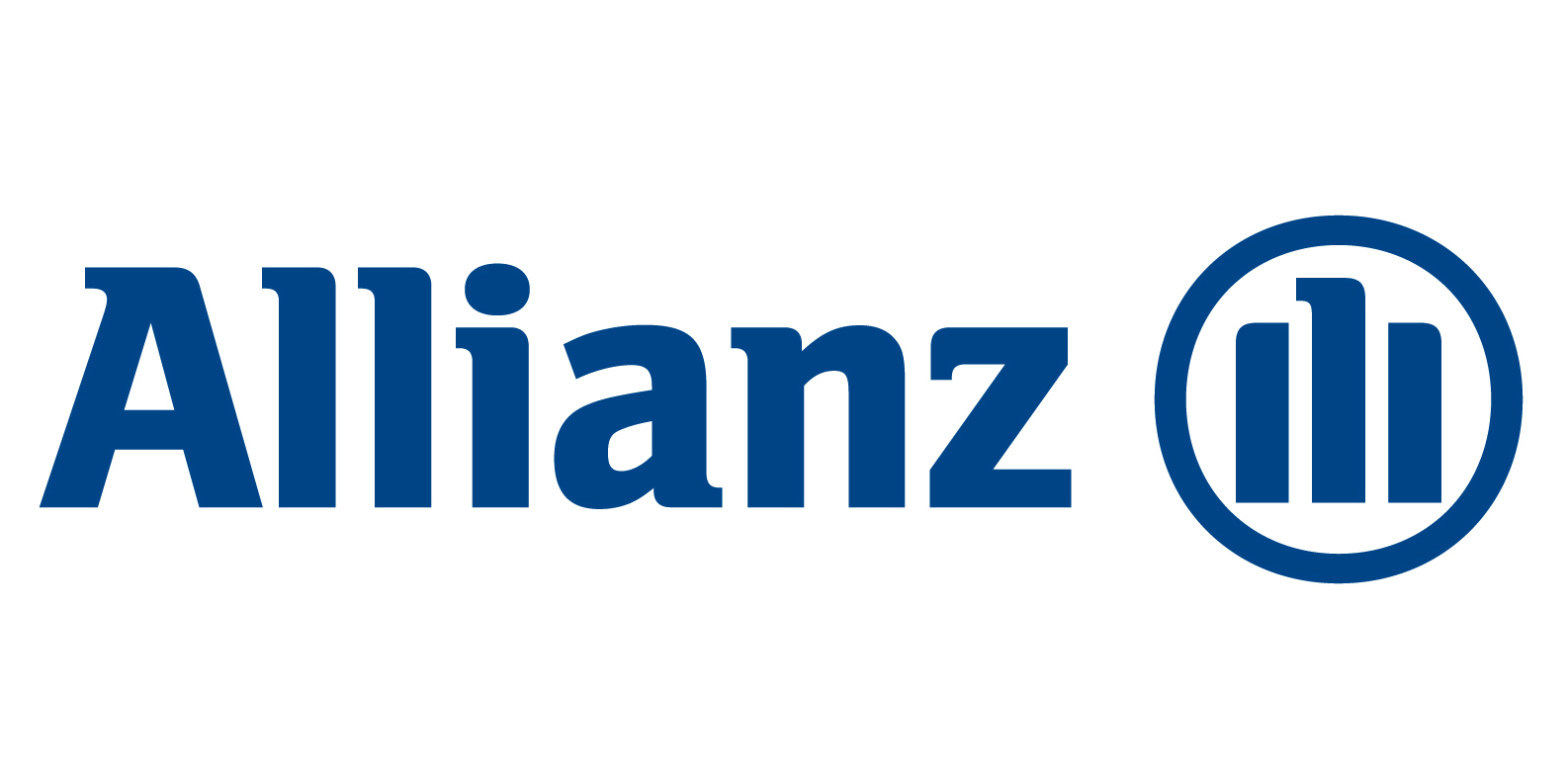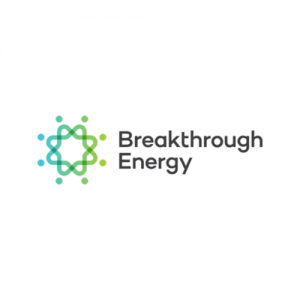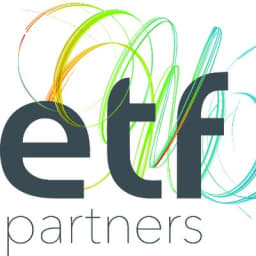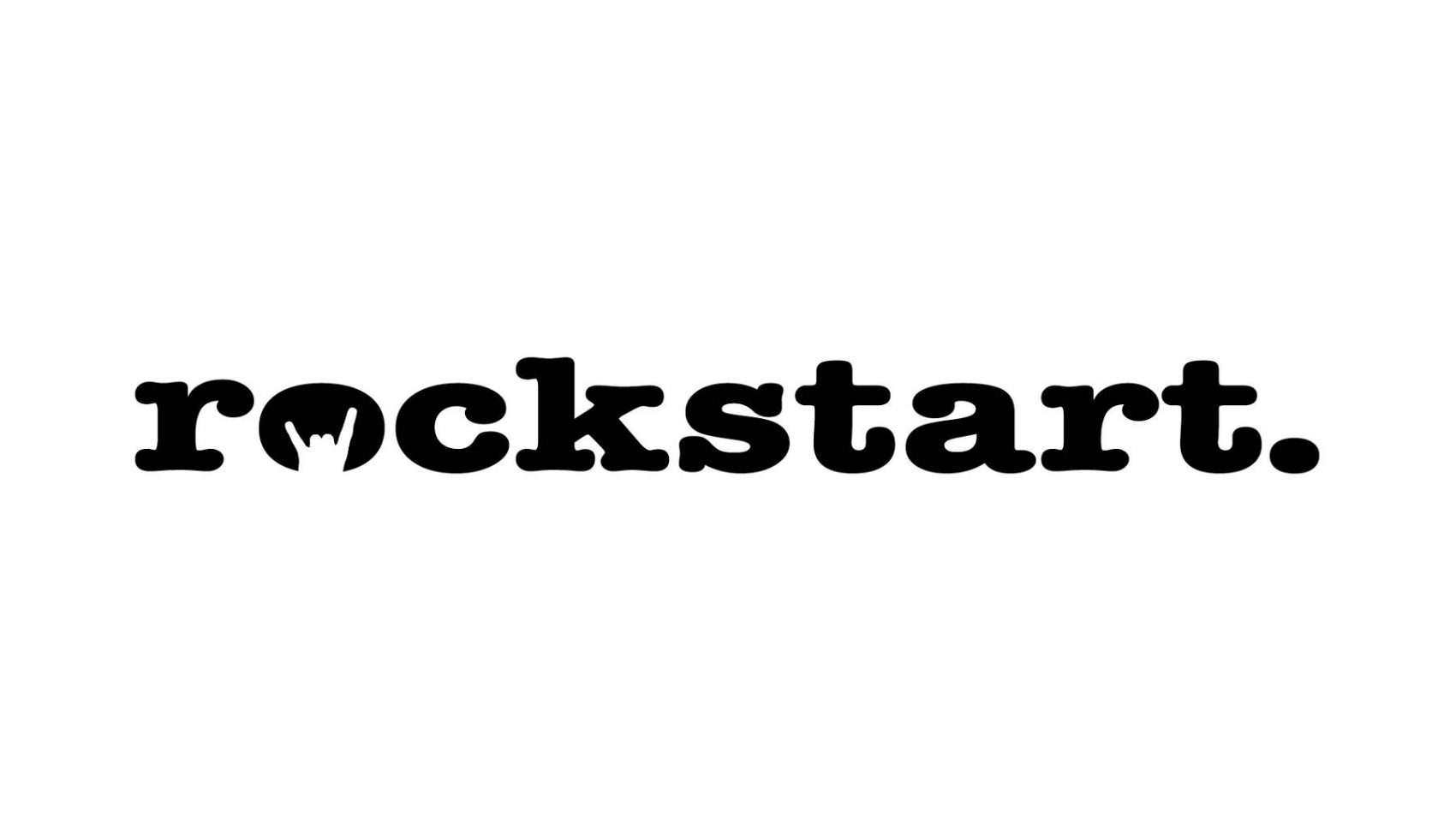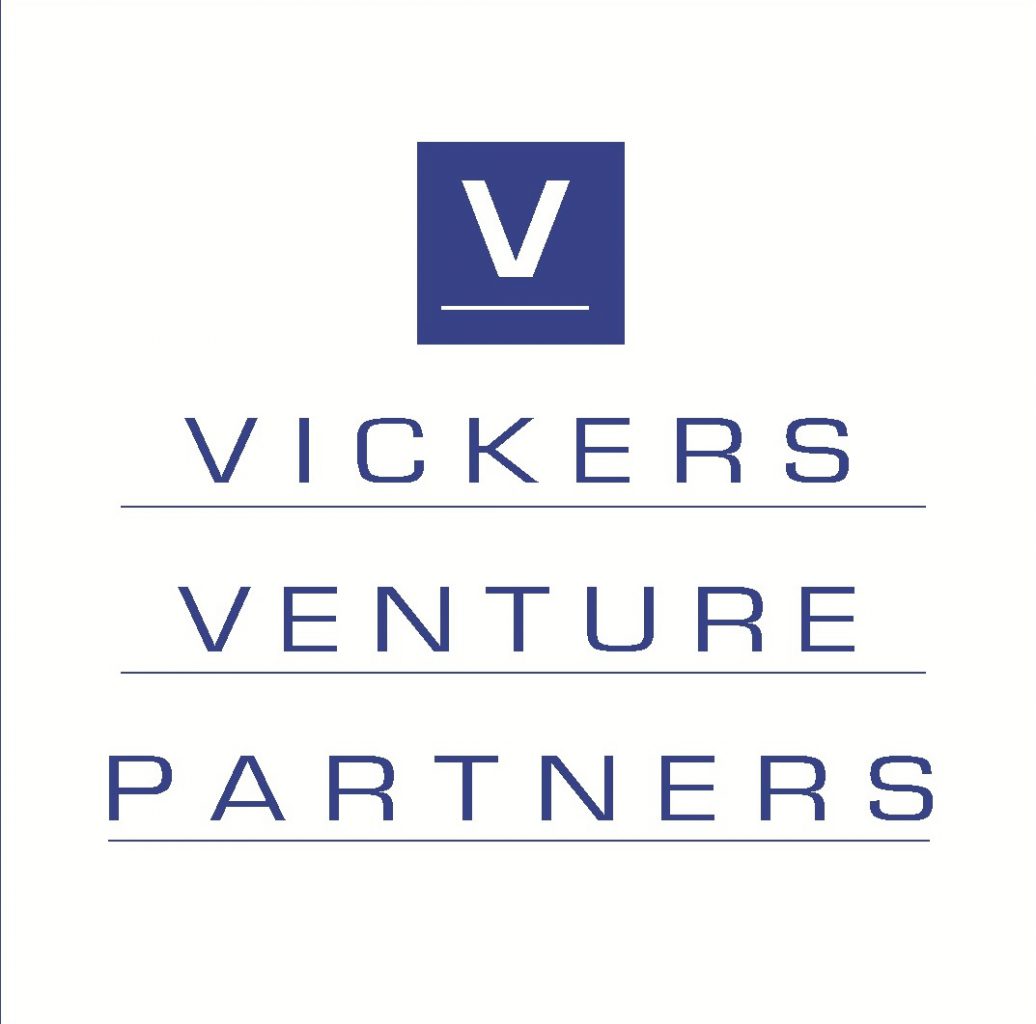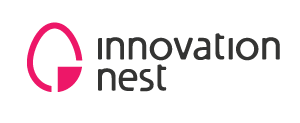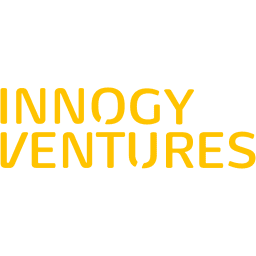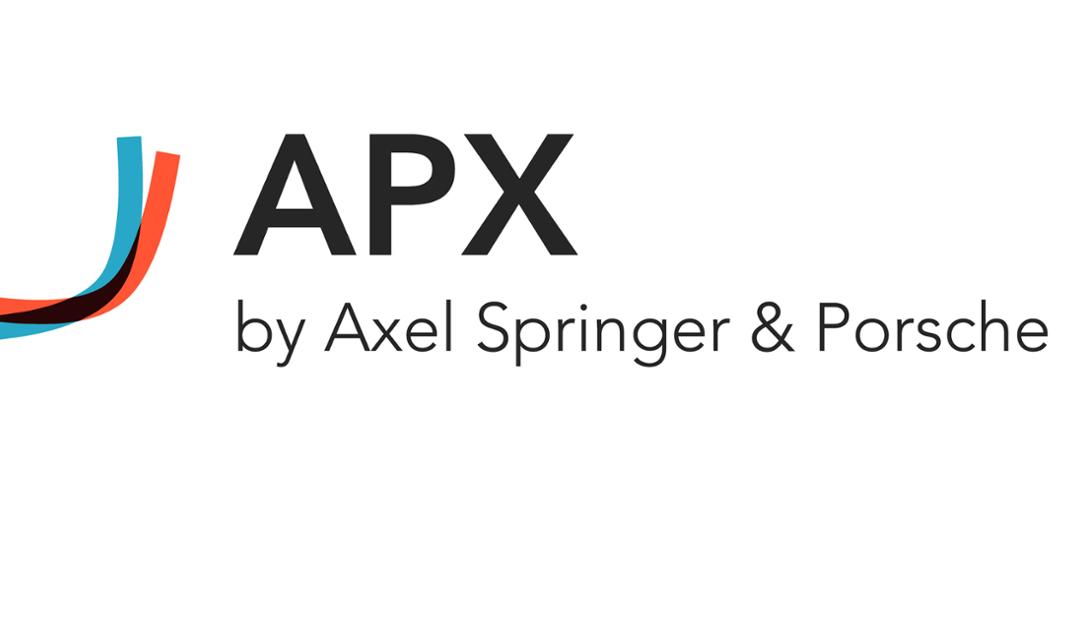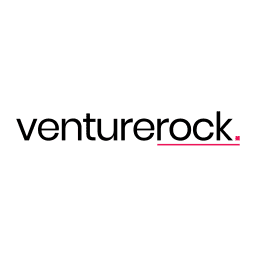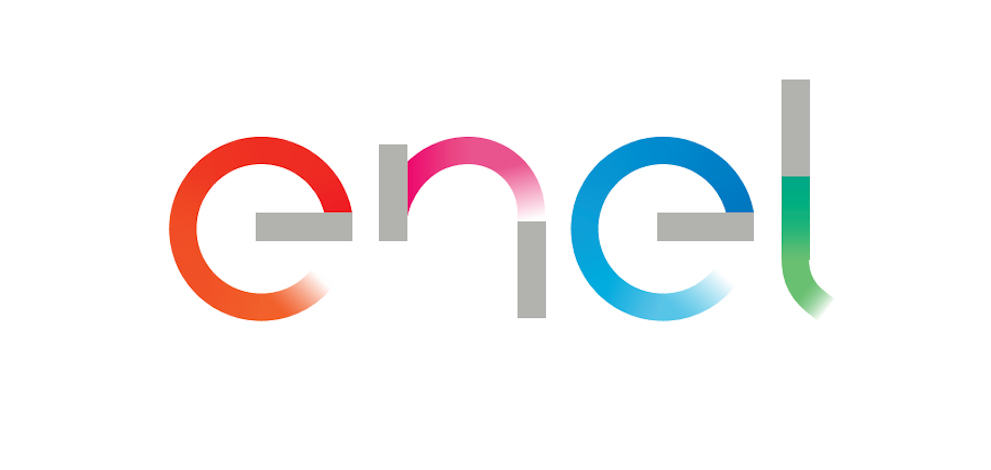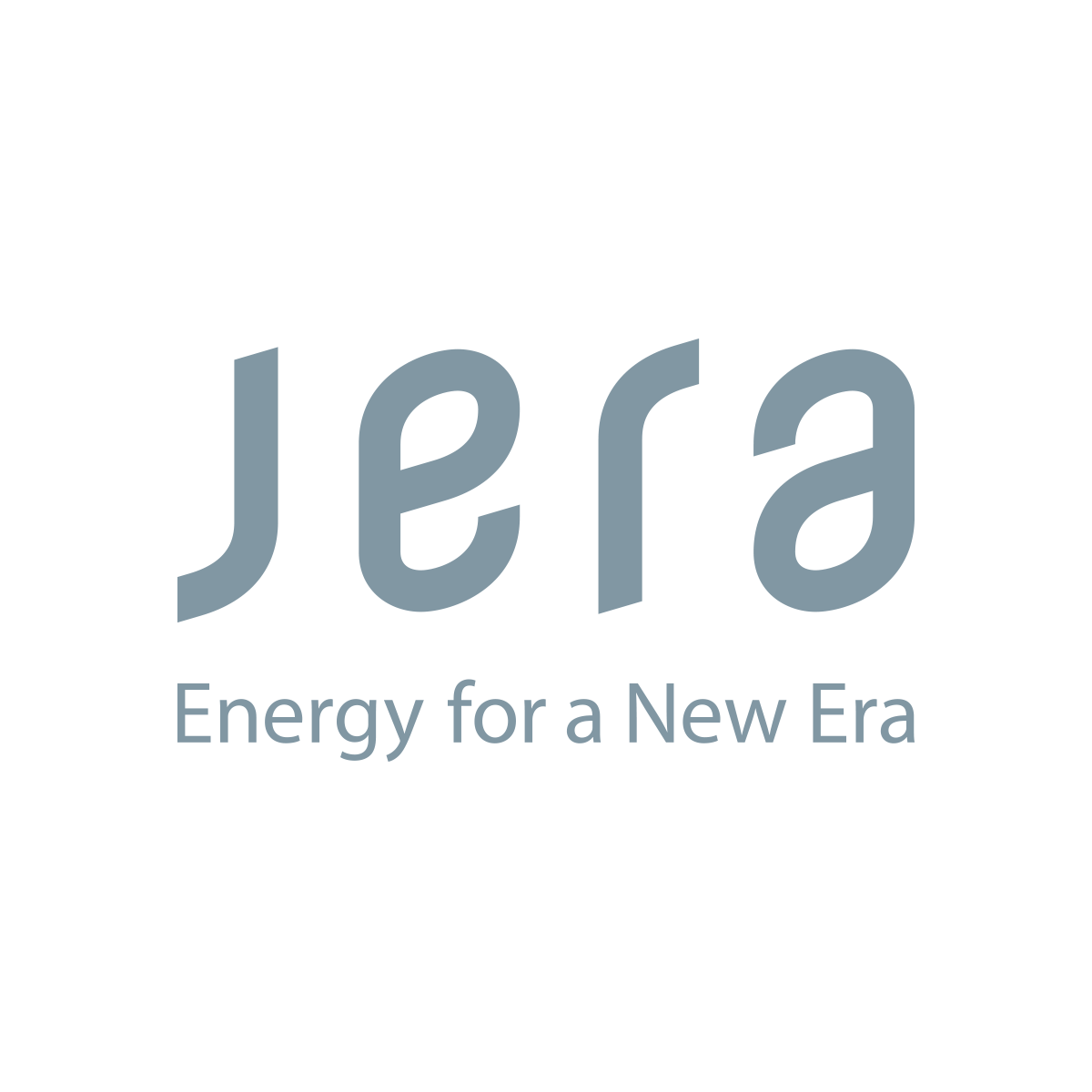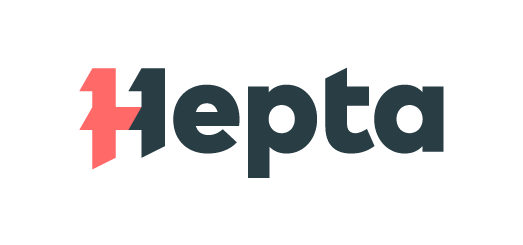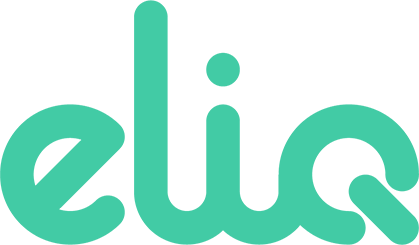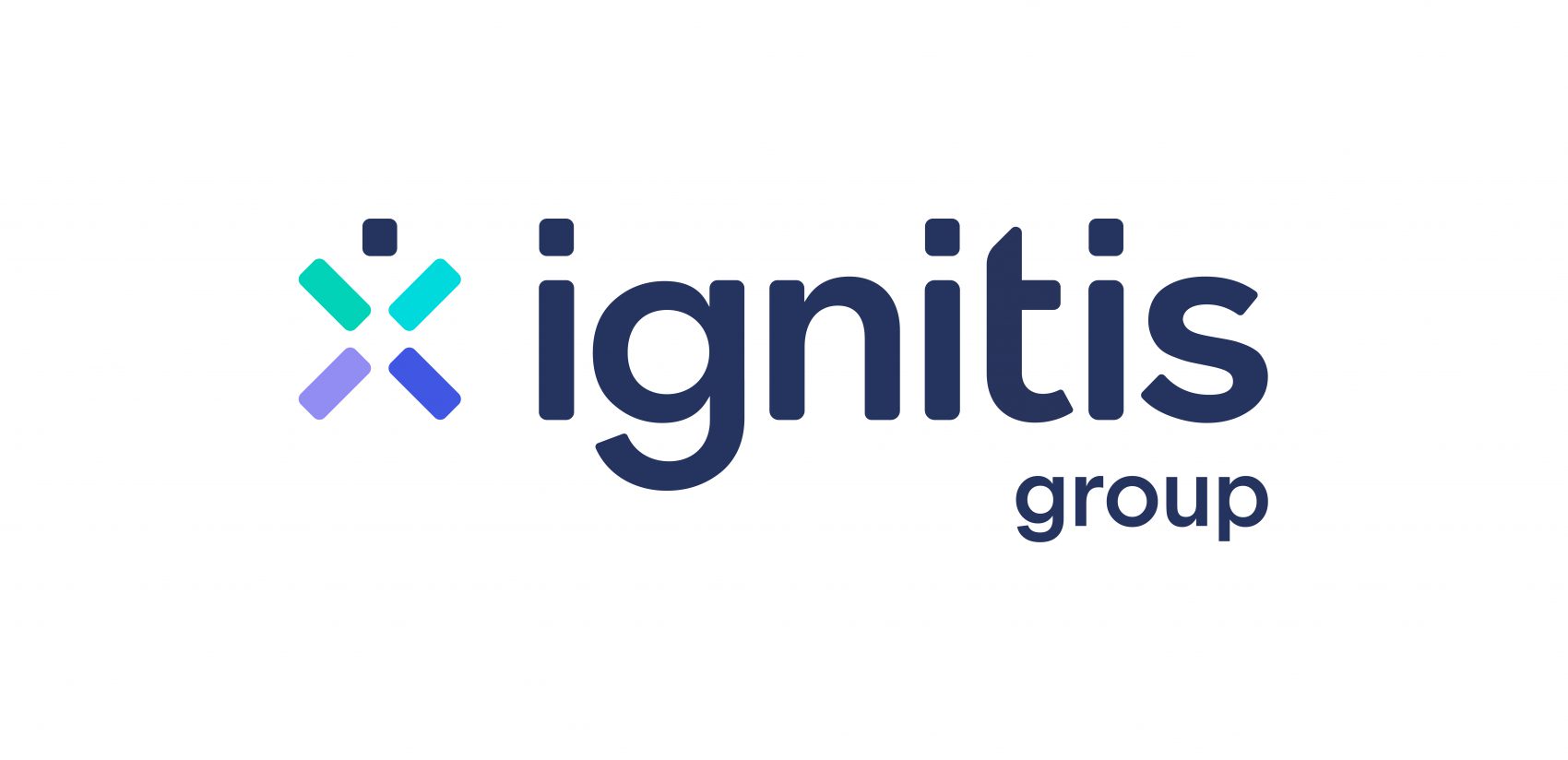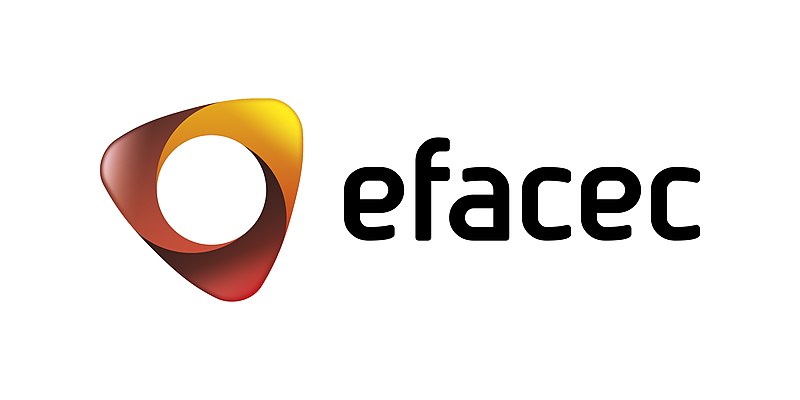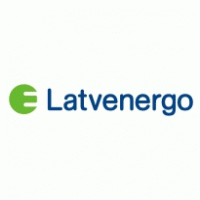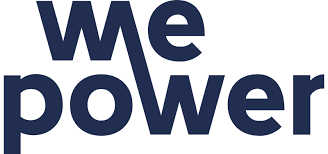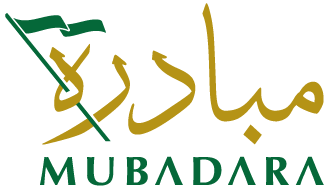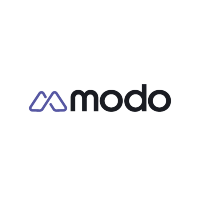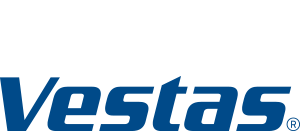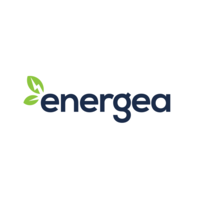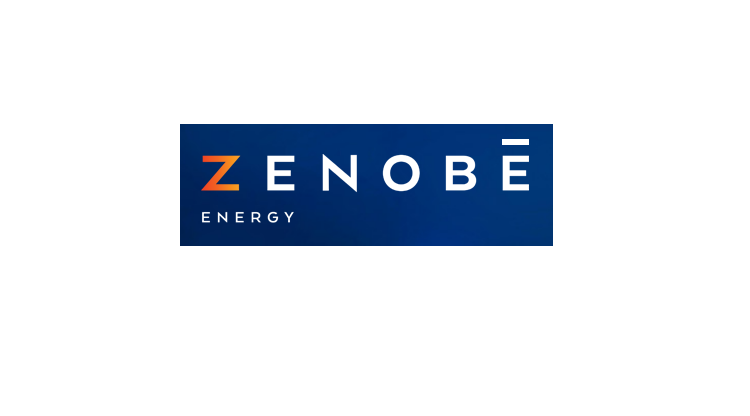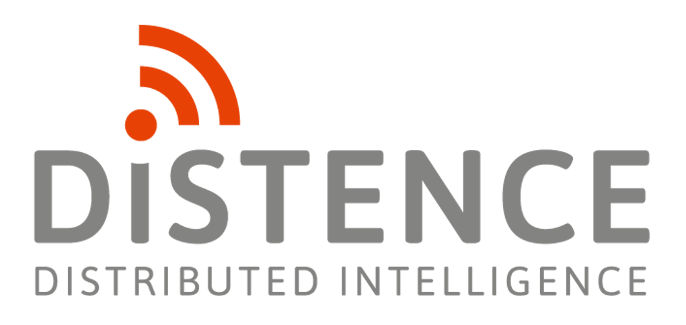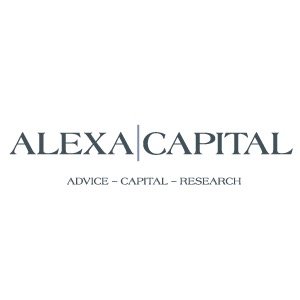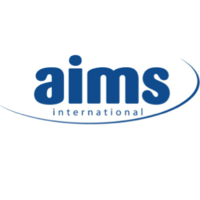 And many more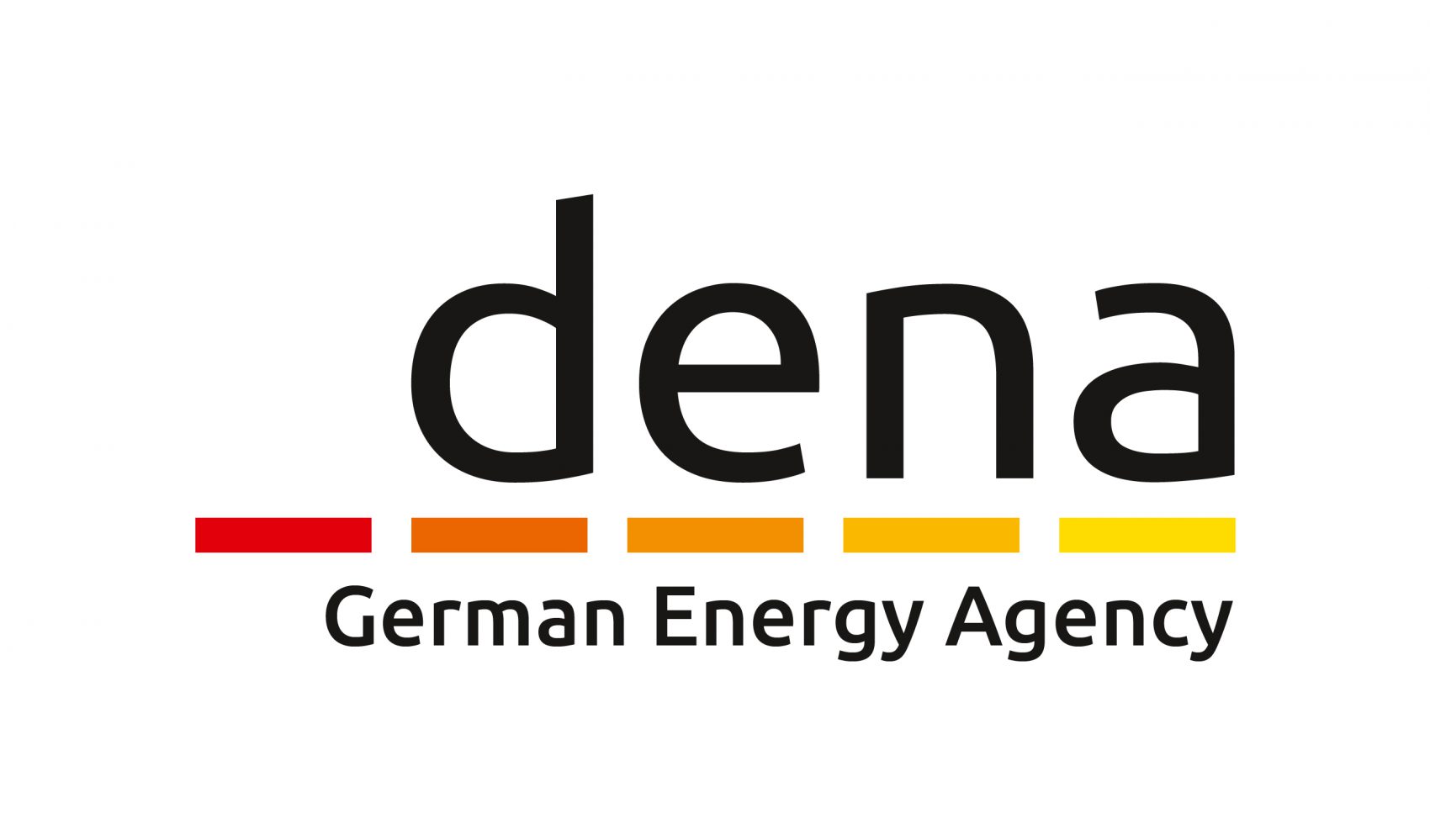 " Exposure, new connections, getting acquainted to the established market players as well as
new ideas on the market. "
" Good that energy tech Entrepreneurship is finally starting in Lithuania. "
" Great place to network and meet energy sector professionals and investors. "
" The must-attend event for energy and mobility startups in the region. "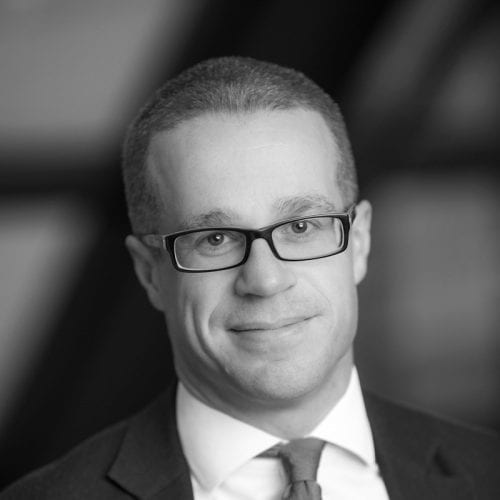 Since September 2018 Tom Rowlands-Rees has led Bloomberg New Energy Finance's analysis on Europe, the Middle East and Africa. The teams in his group provide cutting edge market research on trends in power markets, gas, carbon and energy policy in the region. Before that Tom managed the Decentralized Energy team, providing analysis on the transition towards a more distributed, low-carbon energy system. Prior to joining Bloomberg NEF Tom completed his PhD in Physics at Oxford University.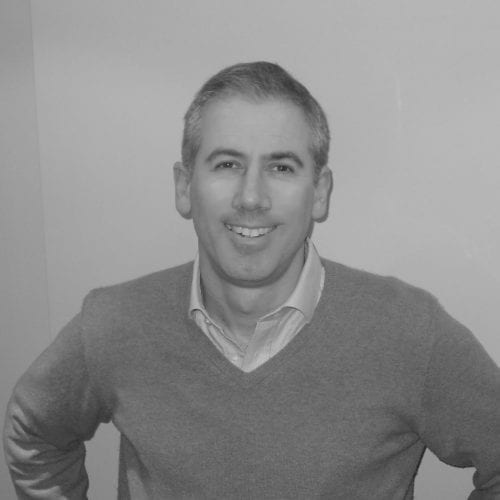 Steve has led three businesses from early stage to mass-market and exit. He was Managing Director of AlertMe ('Hive') sold to British Gas in 2015; Managing Director of Tiscali Broadband, sold to TalkTalk in 2009 and a senior executive at early internet service provider LineOne, sold in 2001. Steve advises the CVC arm of TEPCO - Japan's largest utility, and is advisor to Energy & Environment Investments Inc - Japan's largest energy venture fund. In addition, Steve sits on the UK Board of global home assistance business HomeServe PLC, is Board Advisor to Leakbot, Investor & Advisor to Moixa - the UK's leading home energy storage business - and lead Investor in edge IoT computing business Imont.io.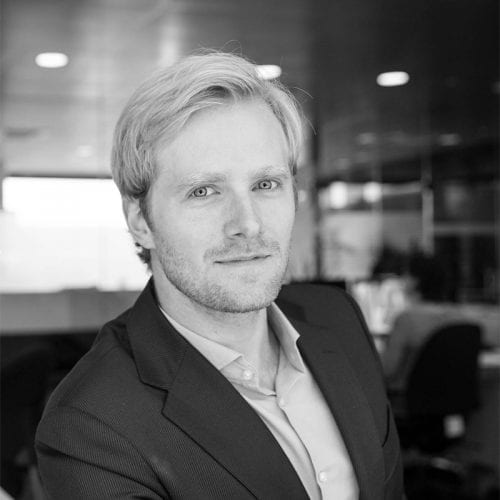 Peter has been working with Ørsted Ventures since its inception in 2017. Ørsted Ventures aims to invest in and collaborate with start-ups with a potential for strategic impact on the Ørsted business portfolio, targeting post-revenue start-ups offering ticket sizes up to EUR 5m. Ørsted Ventures comprise of four employees (two in Silicon Valley and two in Europe). Joining Ørsted (then DONG Energy) Corporate Strategy in 2015, which is where the Ørsted Ventures idea would later originate, Peter has been instrumental in designing and developing Ørsted's venture setup (incl. investment strategy, operating model and governance model) and is now jointly responsible for the entire venture process from lead sourcing over deal close to post-investment management, together with the three colleagues. Before joining Ørsted, Peter worked in Investment Banking in Danske Bank in Copenhagen, doing both M&A and ECM transactions. Peter holds a M.Sc. in Finance and Strategic Management and a B.Sc. in International Business both from Copenhagen Business School.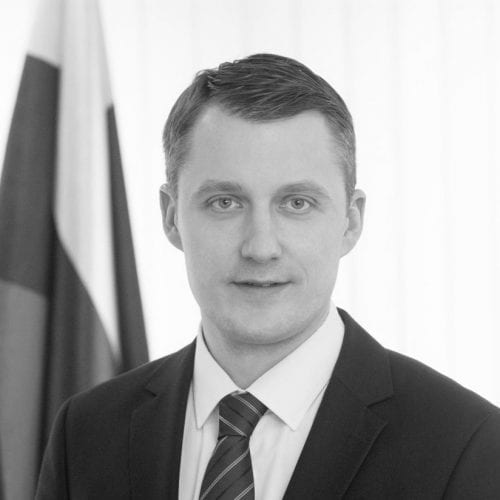 Žygimantas Vaičiūnas is the Minister of Energy of the Republic of Lithuania since December 2016. Throughout the last decade, he worked in a number of positions within the Ministry of Energy, including being a Vice-Minister, Adviser to the Minister and Energy representative of Lithuania to the EU. Mr. Vaičiūnas has been working with major energy infrastructre projects in Lithuania, including LNG terminal in Klaipėda and electricity interconnections with Poland and Sweden. Mr. Vaičiūnas was a member of the board of AB LESTO, UAB "Technologijų ir inovacijų centras", AB "Lietuvos elektrinė". He hold PhD degree from Institute of International Relations and Political Science, Vilnius University.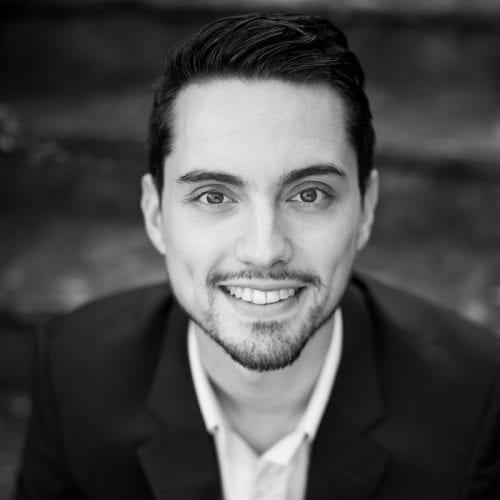 Vincent is an Investment Manager at Inven Capital, where he is responsible for deal sourcing, investment analysis, deal execution and portfolio value enhancement. In addition to this, he currently serves as Board Observer at German scale-up tado° GmbH and used to serve as Board Observer in the successfully exited German scale-up sonnen GmbH. Vincent has experience in investment banking and private equity, having worked at Gimv in their Sustainable Cities team, a NYSE-Euronext listed private equity firm with circa EUR 1.8 billion assets under management and Squarefield, a corporate finance advisory boutique in food and agribusiness, being involved in several sell- and buy side transactions. Vincent holds an MA in Business Economics: Corporate Finance from Ghent University and an advanced MA in Financial Management from Vlerick Business School.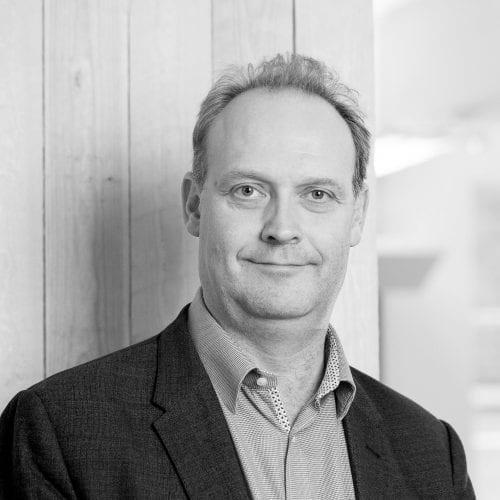 Simon has 25 years' experience in technology and business innovation. He leads Moixa's overall strategy and growth plans and market relations across government, industry and investors. He is a serial inventor, with numerous patents in energy and mobile devices. Prior to founding Moixa he spent eight years in Accenture's Technology practice, and worked in research at IBM. He holds an MA in Natural Sciences from Cambridge University and is a member of the BEIS/Ofgem Smart Systems Forum.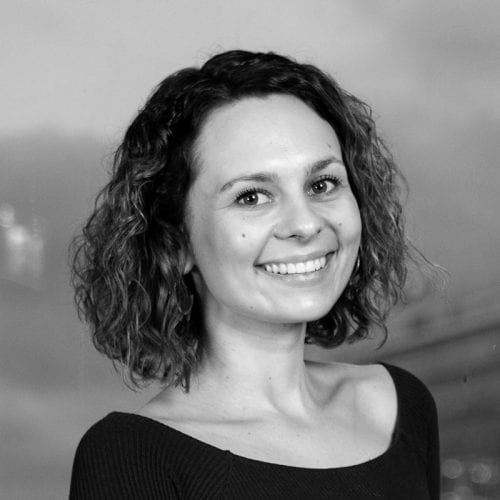 Since 2016 Vaiva works for E.ON - one of Europe's largest energy companies, which focuses on energy networks, customer solutions, and renewable energies. For the last two years she has been supporting energy startups at the :agile accelerator, E.ON´s corporate accelerator and seed-investor. Alongside startups´s mentoring, Vaiva is responsible for public relations and partnerships. She has also supported external startups and companies as coach and juror.
Prior joining E.ON, Vaiva has worked as a journalist for various newspapers, focusing on renewable energy, politics and foreign affairs. She holds Bachelor's degrees in Creative Industries and Journalism and a Master's Degree in Political Communication.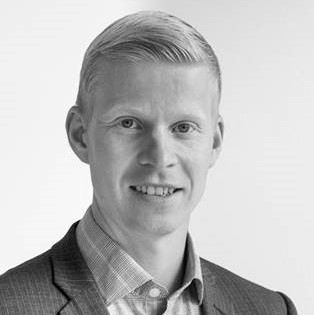 Jaakko is a fund manager at new Finnish venture capital fund Grid.vc. Grid.vc invests into seed stage companies in energy field. Grid.vc also includes a mentorship program that connects experts, universities, corporates to support startups involved in the energy transition. Grid.vc is based in Espoo, Finland, but invests into startups from all European states. Jaakko's main responsibilities are fund management, dealflow development and transaction processes. Before joining Grid.vc Jaakko has worked as CFO in VC backed startups, in transaction advisory and as a business controller in industry.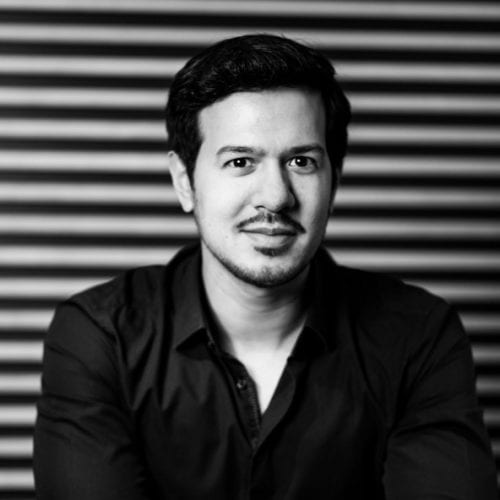 For the last four years Gian has been working for :agile accelerator, the accelerator and seed-investor of E.ON. :agile´s goals are to set pilots with energy startups and E.ON units, establish long-term-relationships and bring innovation to the company. Prior :agile accelerator, Gian worked for several startups in Germany and was one of the founders of the Startup Weekend Düsseldorf. Despite creating awareness and visibility of :agile accelerator, Gian is supporting startups of the program and externally on marketing and business development topics.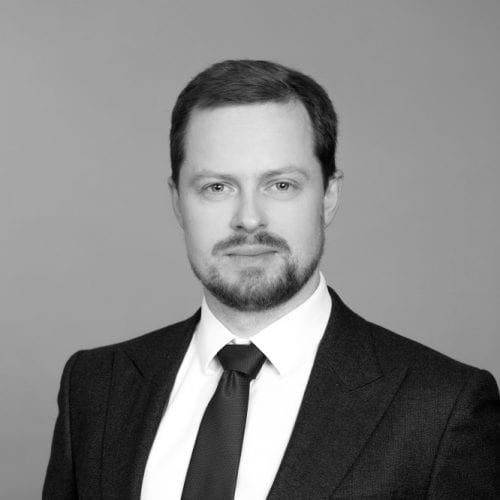 Dominykas is Senior executive with 12 years of experience in management consulting and strategic projects development. He has worked on various projects in MENA & EU. For the last 7 years has been taking leadership positions in the energy sector: successfully launched the first LNG trading company in the Baltic region, launched new business lines in renewable energy generation and energy efficiency, oversaw the launch of Smart Energy Fund powered by Lietuvos energija.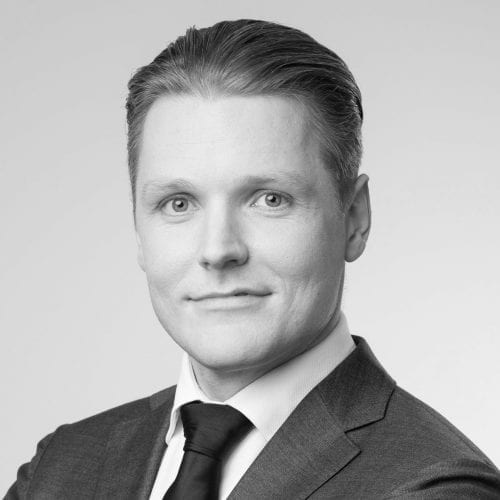 Vytautas Kieras is the Head of Innovation at Lietuvos Energija – one of the largest energy companies in the Baltic States, which owns and operates both traditional and renewable generation assests, the largest electricity and gas distribution network in Lithuania, as well as electricity and gas retail companies. Vytautas and his team has launched the open innovation platform LEinnovationhub.com which is also overseeing Lietuvos Energija's infrastructure sandbox (one of the largest of its kind), venture capital activities partnering with Contrariant Ventures, as well as innovation partnerships and culture within the company. Prior to Joining Lietuvos Energija, Vytautas had led the innovation and business development activities within Lietuvos Energija's distribution system operator ESO as well as developed renewable energy projects in Lithuania, Sweden, Malaysia, Germany, Luxembourg and other countries while working in Solitek (member of BOD GROUP) – a major solar manufacturer and project developer in the region.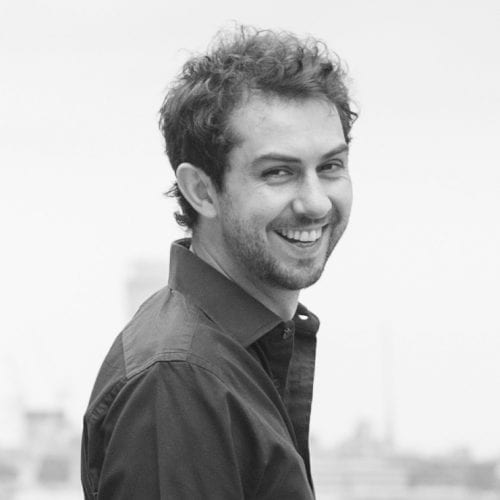 Daniel is the CEO of Satalia, a London-based company that provides Artificial Intelligence (AI) and also the Director of UCL's Business Analytics MSc, applying AI to solve business and social problems. Daniel is a popular public speaker specialising in the topics of Philosophy, Technology, Innovation and Organisational Design. He is a serial speaker for Google and TEDx, and is a faculty member of Singularity University. Daniel has a Masters and Doctorate in AI from UCL, lecturing in Computer Science and Business, and is passionate about how technology can be used to govern organisations and bring positive social impact. Artificial Intelligence. Decentralization. Innovation. Entrepreneurship. Organisational Design.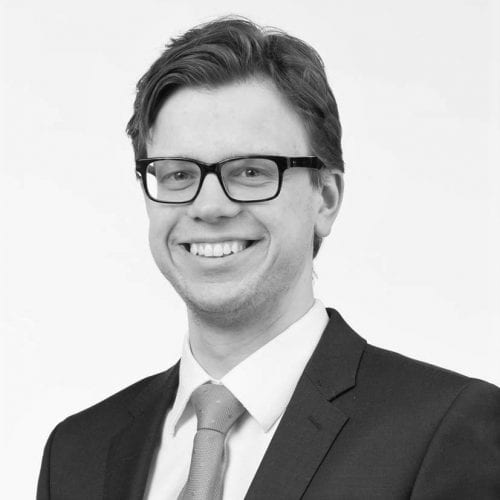 Rytis Kėvelaitis is a public policy professional advising the Minister of Energy of the Republic of Lithuania for renewable energy policies. Prior to this position, he has worked in policy advocacy for evidence-based investment climate improvements.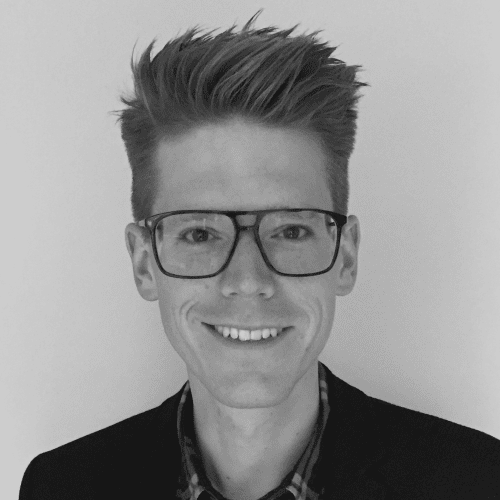 Manuel is co-founders and COO of EcoG. With EcoG, we make software for charging stations. EcoG is already his second company, he is co-founding. Manuel is a mentor and coach for start-ups and individuals on topics like growth, organisation, investment. He has a strong track record in company building and digitisation, mobility, transportation and venture capital. Before EcoG, Manuel has been responsible for Business Development and Strategy at IVU Traffic Technologies and co-founded the online voting startup POLYAS in Berlin. Prior to that, he has been the managing director and founder of a consulting company in the space of electronic voting and digization of democracies.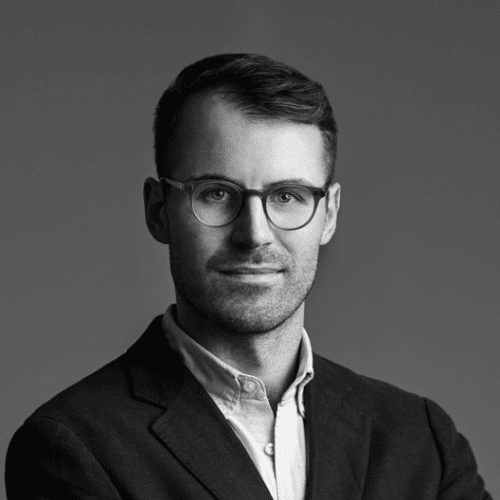 Tomas Kemtys is a Partner at Contrarian Ventures having joined in February 2019. Previously, he was a Senior Associate at Centerview Partners, a leading independent investment banking and advisory firm. Having worked out of London, Tomas has focused mostly on healthcare and consumer retail but has also worked on transactions in energy, industrials and other sectors. He has executed transactions across various countries including UK, USA, Israel, Jordan, South Africa and others. Other relevant experiences include various positions in BNP Paribas, Société Générale and British Petroleum. Tomas is an alumnus of Finance program in ESADE Business School in Barcelona.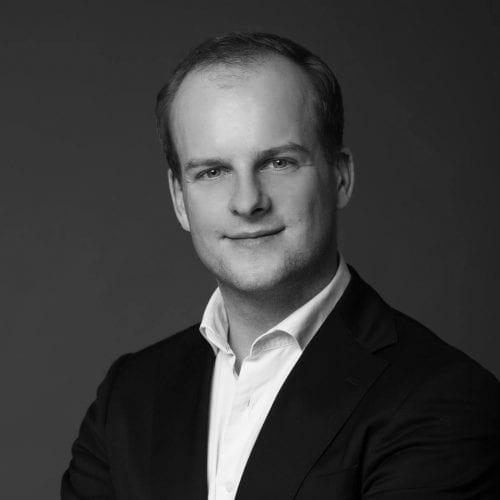 Rokas Peciulaitis is a Founding and Managing Partner at Contrarian Ventures an early stage venture capital firm focusing on energy tech and mobility convergence theme. He led investments in Voltaware, Switchee, Sterblue and PV Case and sits on the board respectively. Previously he was inflation and derivatives trader at Bank of America Merrill Lynch based out of London. Most recently, he was overseeing the launch of Aviation investment vehicle, Avia Capital at Avia Solution Group. In addition, was part of the exclusive government program "Kurk Lietuvai" (eng. Create for Lithuania), where he was advising Lithuanian government institutions, including Ministry of Economy, Enterprise Lithuania (Startup Lithuania) and Ministry of Energy on entrepreneurship and key strategic projects. Rokas is also a founder and host of Alternative Investment Forum – the biggest institutional investors event in the Baltics. Rokas also sits on the board of directors of Lithuanian Venture Capital Association, a non-profit organization Vilnius Marathon. Rokas graduated from the University of Glasgow with an M.A. in Economics and spent a year in University California Santa Barbara.
COMPANIES PREVIOUSLY ATTENDED